Friday 1st of June 2018 01:42:20 PM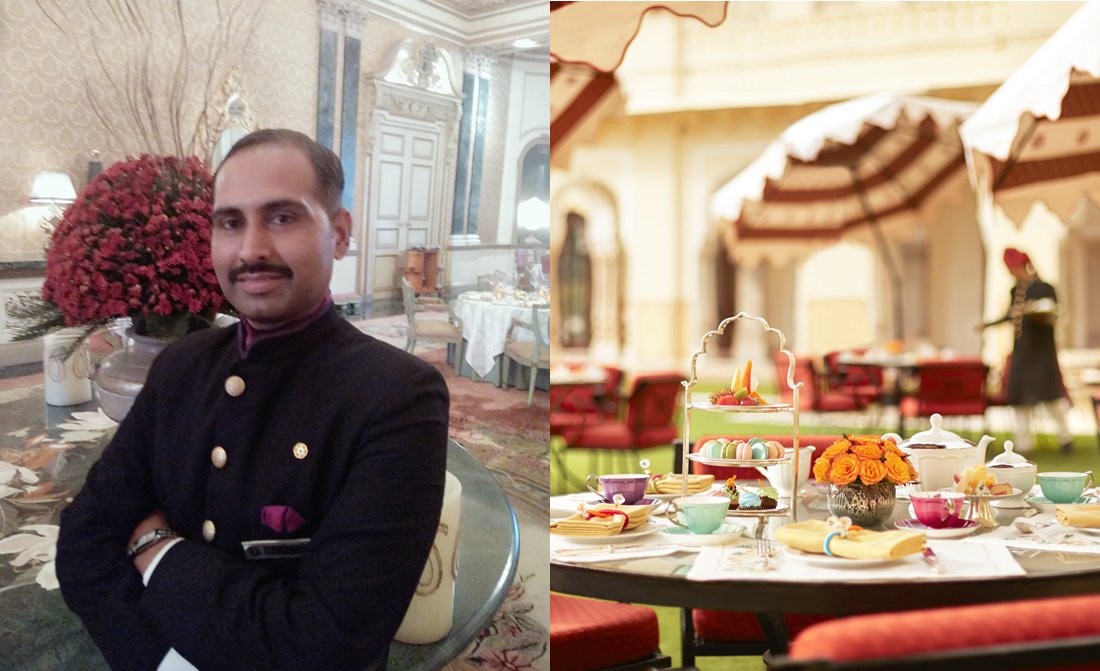 We all know about sommeliers in the world of wine, but not many of us are aware of the fact that there are also tea sommeliers. Being not a common profession, it might, however, help you get a job at some of the world's most prestigious places including the best luxury hotels around the globe.

Meet Om Singh, the Tea Sommelier at Rambagh Palace, an exclusive palatial hotel in Jaipur, India. Om explains what you need to become a tea sommelier, reveals which foods pair well with tea and gives us some information about the latest tea trends in India.

Om, what does it take to become a Tea Sommelier?
A tea sommelier should be trained, knowledgeable and tea professional who has successfully completed the eight modules in the TAC tea sommelier course at a college or online for certification

Please, describe what a good cup of tea is to you.
I would say there is not just one perfect way to make it, you should enjoy it just the way you like it. What you need make your own perfect cup of tea.

What utensils do you need to make a perfect tea?
There should be tea pot (not metal), tea cup, tea saucer, tea leafs and boiling water

What foods pair well with tea?
Due to robust flavours in black tea we can pair with hearty, rich foods like beef and lamb or heavy pasta dishes. Green tea has flavour of earthy, vegetative palettes well goes with vegetarian dishes salads, mild green curries and light chicken dishes.

What are the current tea trends in India?
Now a days people are very health conscious so they prefer herbal or green teas, yes as per Indian culture they likes masala chai as well which is very famous worldwide.

If you want to know more about the Rambagh Palace, don't forget to visit their official website.