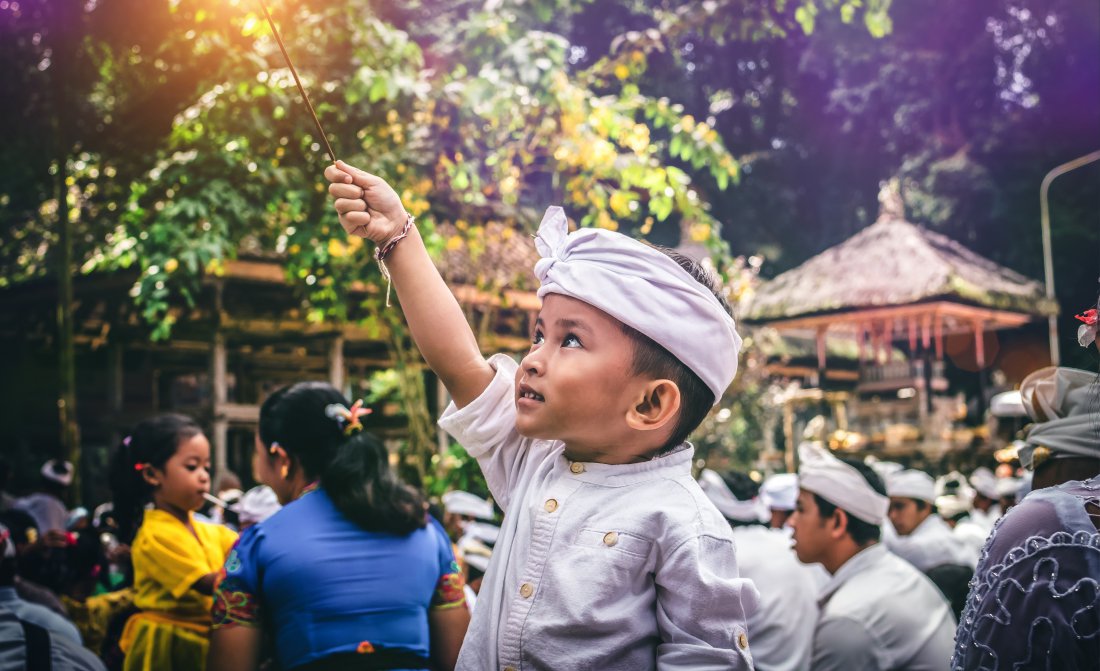 Amandari, a luxury resort in Bali, has developed an exciting range of activities for the younger guests to enjoy. Through hands-on learning, active exploration and immersion in cultural events and traditions, the resort's activity programme aims to give families a memorable insight into Bali and the Ubud region.


TOP FAMILY ACTIVITIES IN BALI WITH AMANDARI

Traditional dance and gamelan music class
Ibu Agung, a talented in-house dance teacher, has been part of the Amandari family for 20 years and comes to the resort daily to teach the local children. You can watch them practise daily between 2.30 and 4pm at the lotus pond next to the restaurantand perform at monthly dance evenings in Amandari's lobby.

Learn to make traditional Balinese offerings
Made and Wayan from the village, Kedewatan, come every day from 4 to 5pm with a selection of Balinese sweets and traditional tea and coffee for you to enjoy by the main pool. During this time, they can also show you how to prepare a simple Balinese offering from natural materials.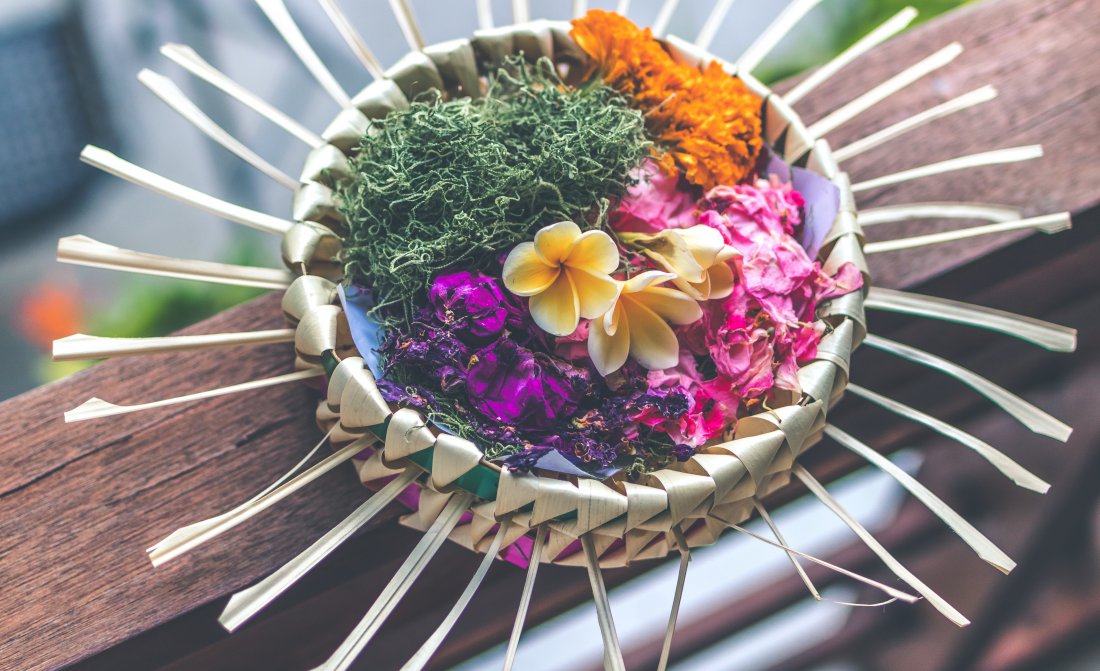 Private dance class (by appointment)
Book a private dance or gamelan session for your children with the resort's teacher Ibu Agung. Sessions can be arranged at a time that suits you, but you need to book in advance.

Shadow puppet making
Learn about the form, function and importance of shadow puppets in Balinese culture, and make your own leather puppet to take home with you. Led by local dancer Ibu Cok and her husband Bapak Bagus Putra, a puppeteer, the workshop gives younger guests a wonderful insight into Balinese folklore.

Woodcarving
Learn about history and symbolism behind the intricate woodcarvings that decorate Balinese templesand create your own carving under the guidance of an expert.

Kite making
During the dry season, the sky teems with colourful kites; they are part of Balinese life. At Lodtunduh village, a short drive south of Amandari, learn to create and paint your own beautiful kite at Pak Budiasa's workshop. Set in a garden amid fantastical kite dragons, butterflies, birds and tigers, his workers will happily make space for you in their bale, and share their painting skills.

Face painting & make-up
Amandari's dance teacher Ibu Agung is also a talented make-up artist and pose for a professional photograph to take home.

The Janger crown-making worship
Set in beautifully decorated surroundings, this creative workshop will teach the time-honoured skills of cutting and shaping palm-leaf crowns. A daily ritual of generations of Balinese women, janger crowns are integral to the island's culture. Fresh flowers, coconut young leaves and tools are provided.

Jewellery making
Bali's clans of gold and silversmiths have been creating fine jewellery, temple heirlooms and devotional objects for centuries. At Studio Perak Ubud, 15 minutes from Amandari, try your hand at silversmithing with half-day course, and create your own piece of silver jewellery to cherish.

Tennis lesson
Learn to play tennis, or improve your skills, with a hitting session on the Amandari courts. Children's rackets are available to borrow at no charge. Advanced booking is required.

Trekking
Take a gentle trek to the Ayung River with one of the experienced trekkers, and enjou a wonderful picnic in Amandari bale. Alternatively, a less hilly walk through the rice fields with a breakfast picnic can be arranged.

Biking
Amandari has a selection of children's bikes, which can be easily transported for trips into the countryside. Ideal for active young guests, Amandari bike rides are a lot of fun.

Rafting
Passing right by Amandari, the Ayung River is the most popular rafting spot on Bali. A class 2 river, it is suitable for children over 7 years old. The experienced instructors from Sobek Rafting take great care with the safety aspects of this trip, and all passengers wear life jackets and helmets.

Bali Bird Park & Rimba Reptile Park
Take a trip to these adjacent wildlife parks, which nurture hundreds of species from around the world - from cassowaries, hornbills and birds of paradise to pythons and Komodo dragons.

Elephant safari
The elephant park and sanctuary lies in Taro, about 45 minutes north of Amandari. In the cooler air, take a 40-minute trip on the elephants, and help them have a bath afterwards.

Waterbom Bali
A seriously fun water park for all ages. Check here for more information.

Mason Adventures chocolate tour
Bali Chocolate Tour & Tasting - for almost 30 years the Mason family has been synonymous for quality dining and adventure experiences in the heart of Bali. Now that same passion, drive and commitment for excellence can be discovered in Mason Gourmet Chocolate. Inspired by nature and crafter to perfection using only the best hand-picked cocoa beans sourced throughout the Indonesia archipelago. You can find more information here.

Bali Treetop Adventure Park
Children will have a blast at this zip-line park, suitable for ages 4 and upwards with a variety of circuits.

Green Camp
An extension of Bali's pioneering Green School, an eco-friendly school set up by John and Cynthia Hardy for Balinese and international students, Green Camp offers immersive nature camps for children aged 7 to 17. Join a day camp to enjoy, and learn from, the surrounding environment, from rice paddies and cocoa trees to the camp's organic gardens. Activities are interactive, hands-on and very fun.

Visit an orphanage
Amandari has sponsored the Kesayan Ikang Papa orphanage in Gianyar ever since the team's first visit in 1998. Set up to look after deaf, mute and mentally challenged children, the orphanage has benefited from a long and fruitful relationship with Amandari, which works to maintain and improve the children's living standards. Over the years, funds raised have helped purchase bedding, furniture, educational aids, medicine and repairs, as well as regular days out.


If you are interested in booking your stay at Amandari or in one of these experiences for kids in Bali, call us on +44 20 7148 1778 or send us an enquiry.

For more information about Amandari, visit here.


Photos by Artem Bali from Pexels