Wednesday 24th of April 2019 09:45:43 AM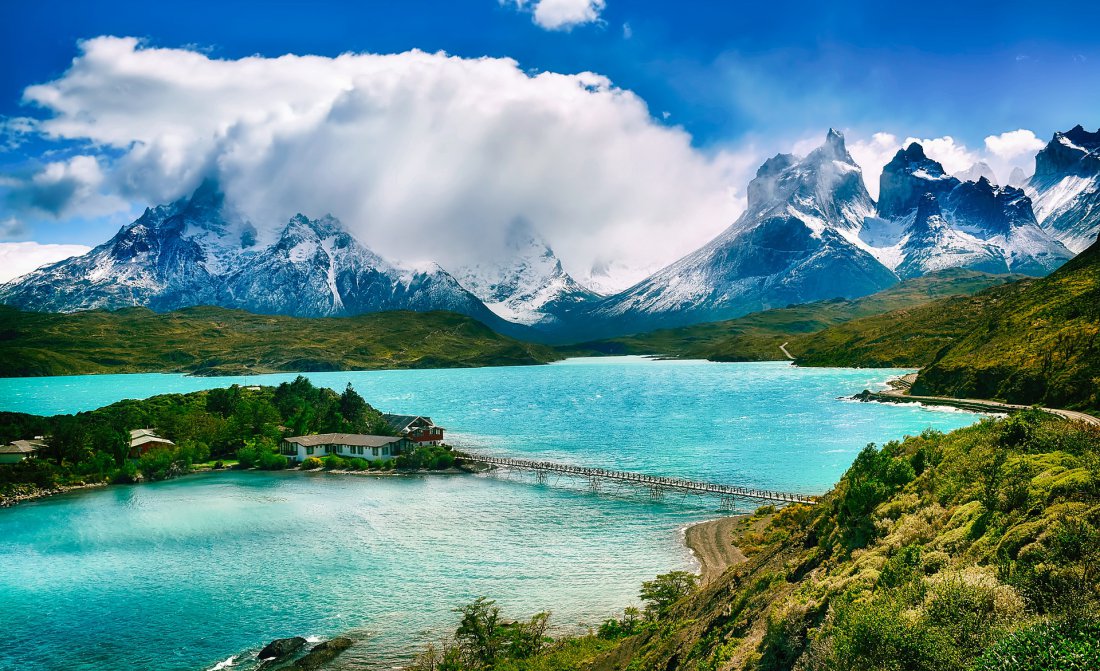 Let's face it, only part of the reason we travel to some of nature's most beautiful places on earth is to breathe the rarified air, to witness the sunrises and sunsets, and to feel the hugeness of the earth. For many of us, there's another reason as well. Many of us are there for the photos.

For the perfect light to come breaking through the clouds, illuminate a single flower or a vast valley, granite spires or turquoise lakes, many of which you'll see on a trip to Chile's stunning Torres del Paine National Park.

For trips to "Las Torres" (as it's usually called), consider these seven locations, which are very recommended for photographers of every ilk, from those carrying a full kit, multiple camera bodies and tripods to those who prefer to travel light, depending on their phones to capture all the memories. Keep in mind that the hikes to Mirador Británico and the Mirador Base Torres require quite a bit of effort to get to.



7 Best Photo Spots in Torres del Paine, Chile

1. Mirador del Cóndor

This lookout point is accessed by a relatively easy two hour, 3.6 km round-trip hike with 250 meters of altitude gain. It leaves from the campsite at Camping Pehoé. Here there's a view over the Nordenskjöld and Pehoé lakes, as well as the Paine River, and many of the mountains that the park is known for, such as the Cuernos del Paine and Cerro Paine Grande. There are expansive views over the Patagonian pampa, and in the distance is the Southern Ice Field.

2. Mirador Cuernos

This is a 6 km roundtrip hike from Salto Grande, a large waterfall that connects two lakes. The beginning part of the hike has views of Paine grande and its hanging glaciers. The mostly flat hike has some easy up- and downhill sections, and it is a feast for the senses with whipping winds, grassy meadows, and the occasional sound of breaking ice from the nearby Valle Francés. The views of the two-toned "cuernos" (horns) at the actual mirador (lookout) are well worth the trip.

3. Mirador Lago Grey

This hike starts at Paine Grande and follows the leftmost leg of the W trek. Leaving from the campsite, the trail immediately heads uphill to the northwest through a protected, heavily treed area (mainly lenga and coigüe) that creates a microclimate perfect for dew-covered moss resembling tiny fairy forests. In clearings, keep an eye out for wildflowers, especially in the spring. From the mirador, there are views over the expansive, jagged Glacier Grey and the pale green lake below it.

4. Laguna Azul

In a park with many lakes, many of which are blue in color, you may wonder why this is one of our favorites. The lake lies to the east of the towers, and here there are incredible views of the spires of the towers themselves, for which the park is named. They're fronted by a series of smaller hills, and the wind may whip the stunningly blue lake up into whitecaps, or it may be completely calm, as changeable as the weather in Patagonia. This lake has easy access.

5. Mirador Base Torres

This is the iconic view many hope to capture on digital media, a blood-red sunrise after a two-hour scramble from the refugio (or campsite) chileno. Even if you miss the sunrise, it's one of the high points of a visit to the park, as you look over a silty blue-green lake in front of the soaring granite spires for which the park is named. It's easy to understand why so many people want to have their photo taken here.

6. Mirador Británico

Mirador Británico is an uphill hike on the W through-hike. From Campamento Italiano head north on through native vegetation such as coigüe and lenga. When the forest finally opens at the mirador, hikers get 360 degree views including those of the two-toned massif rising above the forest of emerald colored trees gnarled by years of wind exposure.

7. Paine Massif from the Explora Hotel

From the comfort of one of the most luxurious hotels in Chile, located inside the Torres del Paine National Park, you can see the Paine Massif in all of its glory. The hotel is built lakeside, and so on still days, there are spectacular views of of the two-toned Massif as well as many surrounding peaks reflected perfectly in the water below. Large plate glass windows means the stellar topography here is seldom hidden from view, and you can catch it from the comfort of your favorite sofa.



For a tailor-made trip to Chile which includes visiting these photo spots in Torre del Paine, call us on +44 20 7148 1778 or send us an enquiry.


This information was provided to us by our partners in Chile - Upscape Travel.

Image by David Mark from Pixabay