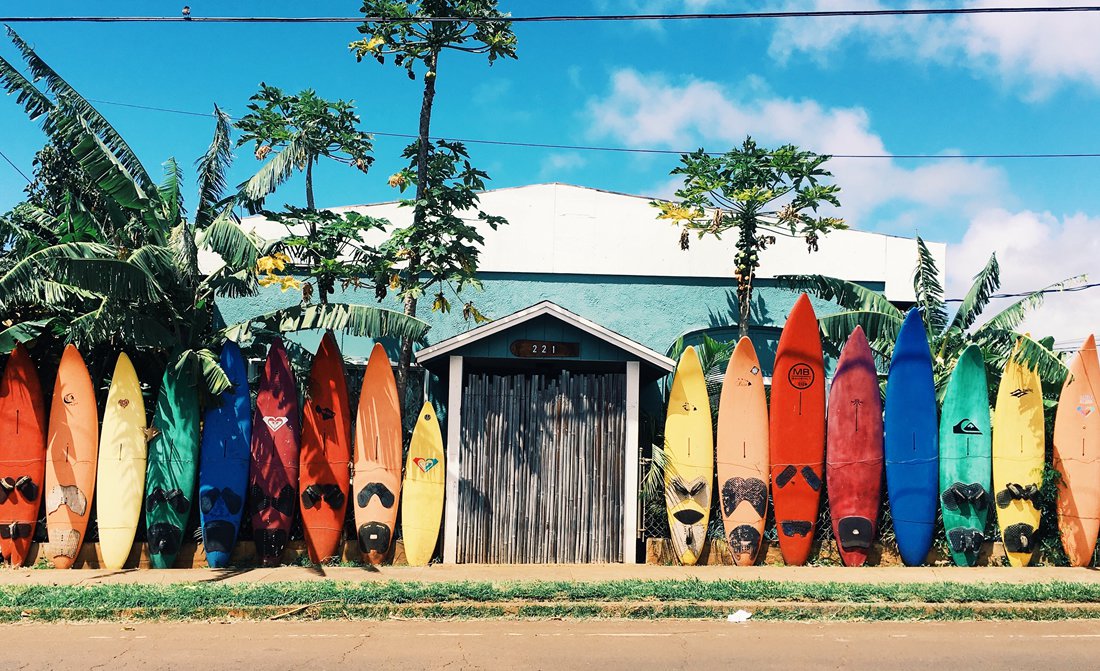 Planning a trip to Maui, one of the most beautiful islands of Hawaii? See the list of ideas, excursions and top things to do, see and experience while you are in Maui. If you want to book your tailor-made holiday in Hawaii, call us on +44 20 7148 1778 or send us an enquiry.


Top Things To Do And Experience In Maui, Hawaii

PRIVATE YACHT CHARTER
The soft lapping of the ocean waves, the gentle breeze kissing your face, and the clinking of wine glasses aboard a luxury 58' Sunseeker Predator motor yacht – all things to inspire you as you are whisked away on a sail off the coast of the island. Maui's only power luxury vessel boasts a master cabin with en suite bathroom, two guest cabins and an additional bath. Comfortable air condition lounging below deck and additional areas above deck will ensure a comfortable, relaxing time! Relax and snorkel with sea creatures as you take in the beauty of Hawai'i. On board, enjoy assorted food and beverages. An incredible journey you'll never forgot in the heart of the Pacific!

ROAD TO HANA & HELICOPTER TOUR
The Road to Hāna is a 52 mile journey into the unspoiled heart of Maui. The route is a serpentine passageway that winds past waterfalls, ancient Hawaiian taro patches, magnificent seascapes, and botanical gardens. Local guides take pride in their expert knowledge of culture and attractions along the way, while you drive in your private deluxe vehicle. With stops at Charley's Restaurant in Pā'ia for breakfast, Ke'anae peninsula, Puaakaa Waterfall, Hāna Bay, Waiananapanapa, Ho'okipa, and more, you will experience the most genuine highlights of Hāna. After making it to Travaasa Hāna hotel, enjoy a gourmet lunch with spectacular food, views, and company, and then head back to town. To finish off the afternoon, you'll hop in a private helicopter to take a short tour back to Kahului, giving you the opportunity to view all of East Maui in its glory.

CULTURAL ARTS & FOODS OF OLD HAWAI'I
Your morning by the sea in Lahaina begins with a talk and hands-on workshop in the art of 'ohe kapala (bamboo stamp) printmaking with natural dyes. The kumu (teacher) will discuss the background of this print making art and origin of its Hawaiian designs. Learn how to make designs and print your own heartfelt story on cloth as a souvenir. You will also get to make your very own Native Hawaiian cultural instrument, known as the 'ohe hano ihu (bamboo nose flute). The kumu will share the history of this musical instrument and its cultural significance. Next, stroll to the King's Taro Patch and learn about the cultivation of kalo (taro), the food staple of Polynesia. Try your hand at pounding a corm of kalo into pa'i'ai poi and taste it in its most natural state. Walk along Front Street with your escort who will point out historic sites and native trees and plants used for medicinal purposes. Relax in the shade of a thatched Hawaiian hale (hut) by the beach and enjoy samples of mea 'ai (foods) that were eaten in Old Hawai'i: 'ulu (breadfruit), 'uala (sweet potato) kalo, niu (coconut) and Maui Gold pineapple.

HALEAKALA SUNRISE DOWNHILL BIKE RIDE
Bike down a volcano for an unforgettable island experience! Watch the spectacle known world wide as the most sublime event of any vacation. Haleakala, an inactive or dormant volcano, offers unsurpassed views of the sunrise. Cruise down the everchanging landscape from the lava encrusted top of the crater, to the lush seaside plantation town of Paia 28 miles away. You'll travel at a leisurely pace, pedaling past open fields and pastures, and a stunning Maui landscape spotted with colourful flowers and regal trees. Stop for great photo opportunities as your bike guide shows you the rich cultural and historical background of the area.

HELICOPTER, PRIVATE ARBORETUM TOUR & PLANTING
Your private helicopter will take you on a flight and tour of East Maui enroute to Fleming Arboretum, Hawai'i's oldest and largest native arboretum. It was planted in the Pu'u Mahoe cinder cone on Maui's southern slopes of Ulupalakua to preserve species from the dying forest of Auwahi. A private tour of the arboretum awaits your arrival, followed by a special planting experience, where you will get the opportunity to plant trees under your family's name. Learn about the history and conservation efforts of Fleming Arboretum. Enjoy a nice lunch surrounded by native flora species (over 150 of them, with 33 on the endangered list) before your helicopter takes you back into town.

EAST MAUI RAINFOREST HIKE
Imagine a tropical valley filled with exotic flora, lush ferns and sweet smelling blossoms, fruit and nut trees that product a profusion of edible delights. A meandering stream peacefully owing over smooth-worn lava stones. Shadows of sunlight filtered through the jungle like canopy paint a heavenly portrait. In the distance, a waterfall tumbles like a misty bridal veil. As a result of many area waterfalls, an excellent natural pool provides a well-deserved swimming reward. A magical playground of beauty and adventure, this is a Maui hiking experience with no peer. This one-of-a-kind experience is led by professionally trained and knowledgeable eco-adventure guides well versed in Hawaiian ethno-botany, culture, and legends. This trek is more than a casual walk in the woods; it is a moderate hike. On this journey you will see a variety of native plants and explore both river and valley ecosystems.

HOOK IT & COOK IT
Enjoy a morning fishing experience on calm waters while enjoying the beautiful sights of Hawai'i. Maui is a great place to fish for big Blue Marlin, Striped Marlin, Ahi, Mahi Mahi, Ono, Skip Jack, Jack Trevelly, Grouper, Snapper, Wahoo and Mackerel. You'll be fishing alongside a private chef in a top- notch fishing boat for a unique culinary adventure at sea! Sail the seas for the best fishing spots with your captain and crew. Chef will fish with you and teach you how to filet your own catch right on the boat, while you learn what he looks for when purchases the freshest fish from the market. Enjoy a delicous lunch onboard that may feature your own catch! Enjoy an unforgettable day at sea with your crew!

MAKAHIKI GAMES
Makahiki is an ancient Hawaiian festival that lasts several months, which was celebrated in honor of the God Lono and of the bounty of the land. During one of the phases, the Hawaiians celebrated with Hawaiian sports and warrior exercise of athletic contests. On this day you'll learn some of the Makahiki Games of Old Hawai'i:
- Ulu maika (bowling game on lawn)
- Moe pahe'e (sliding game on lawn)
- Hukihuki & Hakaka moa (tug of war & warrior exercises)
- Sit down games of konane and an arm wrestling form

Learn the history of Makahiki, background of the warrior arts, the how and why of these games. Maui kumu and alaka'i will be sharing these Hawaiian sports with you today. It's a Day in Hawai'i Nei. Greet the day, awaken the spirit, engage the mind, enliven the soul.

UPCOUNTRY FARM-TO-FORK CULINARY ADVENTURE
Maui's upcountry is highlighted on today's adventure with three unique farm visits all located in beautiful Upcountry Maui. At the Surfing Goat Dairy, producer of award winning Maui Gourmet Goat Cheeses, start with a private tour of the farm, taste the award winning cheeses, and even have a chance to milk the goats yourself! Your next stop is at organic O'o Farms for a farm-to-table culinary experience. You'll be "chef-lead" through the farm, educated on how and what to harvest, then delighted to sample the bounty of O'o. Enjoy lunch accompanied by wine pairings. Hidden away from the shopping frenzy and opulent resorts of coastal Maui, the genteel nature and hospitable atmosphere of this place is undeniable. End your adventure at Ali'i Kula Lavender, where you'll discover the endless versatility of lavender from lotions, candles, food, perfumes, antiseptic, aromatherapy.. just to name a few! It is known to bring on an overall feeling of well-being, comfort and serenity. A knowledgeable guide will escort you on a private cart tour of the gardens, followed by a lavender tea and scones tasting in your private gazebo.

OCEAN RAFTING ADVENTURE
About 200 years ago molten lava from Haleakalā exploded out of a coastal side vent and flowed into the ocean at Kanaio, creating incredible lava arches, grottos, and sea caves. This uninhabited area is your destination for adventure as you explore the Kanaio Coast. Your vessel on this ocean power rafting expedition is a state-of-the-art RHIB – Rigid Hull Inflatable Boat – adventure craft, made famous by U.S. Navy SEAL teams. This boat is one of the fastest vessels on Maui, and you do not have to paddle! Quick and nimble, this specially designed craft offers a thrilling ride and easy access to secluded coastal areas and prime snorkeling locales along the scenic coastline of Kanaio. Keep your eyes open for dolphins, turtles, and flying fish! The journey continues on to La Perouse Bay, where you'll snorkel in pristine waters with tropical varieties of fish that parade past in a mosaic array of colour and form. If you're looking for a unique aquatic experience, combining a little snorkeling with a bit sightseeing, something bold and daring, this is the ticket. Adventure has a password, and it's called ocean power rafting.

ISLAND SPECTACULAR HELICOPTER ADVENTURE WITH VINEYARD LANDING
Soar through the heavens to some of Maui's most stunning natural wonders on this breathtaking aerial ad-venture. This unforgettable flight takes you across the green-crusted surface of the West Maui Mountains and the 'heavenly' rainforests and fields of distant Hana. Fly to the alien landscape of Haleakala, the "House of the Sun", and across wind-combed sugar cane fields to the Valley Isle's golden beaches. Enjoy refreshments that await you at Ulupalakua Vineyards, on the slopes of Haleakala, as you land for a short break; take in the beauty of your surroundings before you hop back into the helicopter to continue your journey! In Waihee Valley, you'll witness the impressive power of raging waters plummeting from mountain crevices and into glistening pools below. Uncover Maui's magical roots with a trip to the pools of Oheo (the Seven Sacred Pools) and the Iao Needle nestled in the folds of Iao Valley. A full narration accompanies your trek to give you fascinating insights of the island's culture and history.

WEST MAUI HELICOPTER & HORSEBACK ADVENTURE
Rise above rainbows and let your spirits soar as you experience a spectacular flightseeing tour of the West Maui Mountains. Assaulted over eons by wind and water, the steep ridges and narrow valleys of Maui's second highest volcanic range are testaments of nature's forceful patience. In the heart of this mountain fortress stands Pu'u Kukui; her 5,788-foot high summit is one of the wettest spots on earth. The starting point of your horseback journey is a legendary ranch where your helicopter lands. Mount up and ride through verdant mountainsides to view the waterfalls of Waihe'e Valley. Ride along the ocean cliffside with crashing waves below you. You'll travel from almost sea level up to a 3,000-foot elevation on this guided trail ride. Real paniolo, Hawaiian cowboys, will be your guides for this country western experience –Maui Style! After riding the trails, enjoy a nice picnic lunch with a view, then hop in your helicopter to head back to town.

MAUI OCEAN CENTER AFTER-HOURS TOUR
Maui Ocean Center is a five-acre state of the art aquarium and marine park. Superb indoor exhibits and outdoor pools allow visitors an extraordinary look at the vast undersea world surrounding the islands. With a private after-hours tour of the center – you'll have all of the marine life questions answered by your personal marine naturalist – and all of the uncrowded exhibits available for your to explore. Then, keiki will have a "fin-tastic" time on their exclusive turtle feeding. The feeding is led by the curatorial department, and they'll share with the keiki the fun facts about their honu friends!

HAWAIIAN CULTURAL CANOE PADDLE
Polynesians used the stars, moon and sun, as well clouds, currents, migratory and weather patterns, to navigate the Pacific in sturdy canoes – and, in the process, discovered literally hundreds of archipelagos. This is a chance to sample what it might have been like to be a Polynesian explorer in an outrigger canoe. The ancient Hawaiian sport of outrigger canoeing envelops all participants as part of a unit, each an important part, with other parts depending on them. It helps build character, strength and friendship. You are invited to experience a traditional Hawaiian outrigger canoe as you learn the culture, art and sport of canoe paddling. Your journey departs Wailea Beach along the south coast of Maui with Haleakala, Lana'i, Molokini, Kaho'olawe and the West Maui Mountains as your backdrop. Enjoy the pristine waters off Wailea point and keep an eye out for turtles, eagle rays, dolphins, and even whales (during season)! Relive a part of Hawaiian history as your cultural guide teaches you traditional chants (oli) ancient myths, legends and historical facts.

UPCOUNTRY BRUNCH, TOURS & TASTINGS
Maui's upcountry is highlighted on today's adventure. Fly over to Ulupalakua Vineyards in your private helicopter, where a beautiful mimosa brunch spread awaits your arrival to start off your day just right! After brunch, engage in a private wine tour and tasting. Stroll through the beautiful historic estate, view the production area and head to the vineyards to see where it all begins. One-on-one wine tasting in one of the many historic buildings on the estate is the best way to make memories with your family and loved ones, all part of this unforgettable, private experience! Next, head to the fragrant farm of Ali'i Kula Lavender, where you'll discover the endless versatility of lavender from lotions, candles, food, perfumes, antiseptic, aromatherapy.. just to name a few! It is known to bring on an overall feeling of well-being, comfort and serenity. A knowledgeable guide will escort you on a private cart tour of the gardens, followed by a lavender tea and scones tasting in your private gazebo. Surfing Goat Dairy is up next, the producer of award winning Maui Gourmet Goat Cheeses! A private farm tour awaits your arrival, where you can taste the award winning cheeses and even have a chance to milk the goats yourself! Take in all of the beauty and sights of beautiful upcountry Maui as you drive back to your hotel.

MORNING CATAMARAN SNORKEL SAIL
Breathtaking vistas of the rainbow crowned mountains. Unique coral reef formations and schools of rainbow hued fish. Trade wind powered sailing, fun-in-the-sun, good friends, good times. Experience all this and more as you take to the water on this 65 foot luxury sailing catamaran. The friendly and professional crew will provide detailed snorkel and snuba instruction as well as boogie boards, water noodles, wet suit tops, and large terry beach towels. Food always tastes better on the water, a fact that you will agree on after sampling a bountiful deli luncheon buffet! After exploring the waters, kick back and relax with cool adult libations as the crew hoists the sails for a trade wind powered trip home.

ATV WATERSLIDE ADVENTURE
Remember back when you were a kid, and the things that were fun to do? Riding your bike real fast to feel the wind in your hair, or jumping in mud puddles and getting really dirty. Well… let's combine the best childhood memories with some modern technology (or toys) and visit (or play) along a portion of the slopes of the West Maui mountains. This extreme sport adventure will allow you to explore the rugged terrain and wilderness of Kahoma Ranch. You will be exploring beautiful rolling hills and high mountain forest that can only be reached on an ATV (all terrain vehicle). If you're not faint of heart, not afraid to get dusty and dirty, and up to the task and ready for the challenge… then let's ride. The three wet 'n wild water slides are unique and a lot of fun for all ages. For the less ambitious, a floating dock lets you rest and enjoy the sun. You may also come across a peacock, who has decided to make this part of our ranch his home. We can't blame him! It really is wonderful up here, and best of all, it is all still on private property inaccessible to the general public. After the swim you get to rinse off with fresh water. Private changing rooms are also available to change back into dry clothes.

LAHAINA HISTORY WALKING TOUR & CULTURAL ARTS
Get an authentic Hawaiian cultural experience as you explore Lāhainā's rich history off the beaten path with Native Hawaiian kumu (guides) who make the history of Maui and culture of Hawai'i come alive in chants and stories ... live the aloha! Get ready to immerse yourself in the culture of Old Hawai'i and come away with highly valued knowledge about a sustainable way of living, indigenous arts and the hidden side of Lahaina's revered places. During this 2-hour walking adventure visiting ten sites, you'll journey back in time from the arrival of the first Polynesians to the site of the royal complex at Moku'ula, crossing the village of Lele (Lāhainā) through the ages. Discover places from old Hawai'i to the Missionary and Whaling periods, and through the Monarchy and Plantation eras as you listen to chants and lore handed down through generations. Next, connect with the history of Hawaii's cultural arts. During this interactive program-tour, guests learn Hawaiian cultural arts and skills while listening to stories of Lahaina's sacred sites and a traditional way of life. You will learn cultural arts or traditional skills, making keepsakes to take with you. During this handson experience, you will be explained the background and deeper meaning of Hawaiian arts and skills that the average visitor to Maui may not see or hear about. Today, you will learn 'ohe hano ihu (bamboo nose flute making) and hula kahiko (ancient dance) with mele (song) and oli (chant).

The information provided by our partners in Hawaii - Luxe Travel Hawaii.
Photo by Abigail Lynn on Unsplash