Wednesday 3rd of July 2019 08:15:33 AM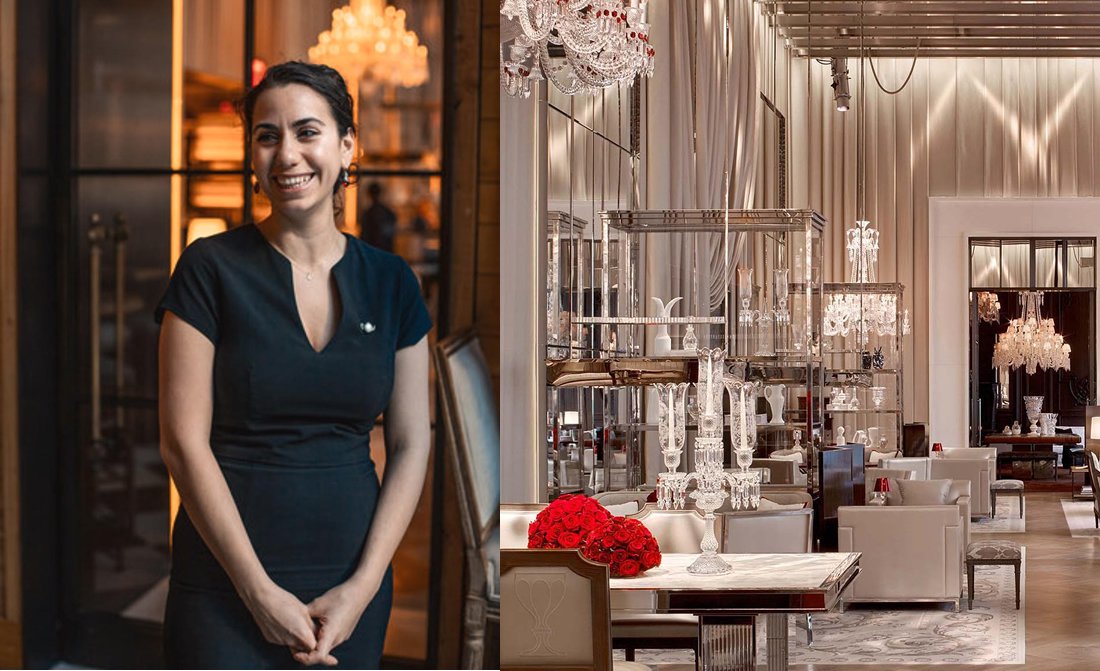 Gabrielle Jammal is a Tea Sommelier at Baccarat Hotel & Residences New York, a member of Preferred Hotels & Resorts. In this interview, exclusively for Hurlingham Travel, Gabrielle tells us from where this strong passion comes from and gives us tips on how to enjoy tea properly.

Gabrielle, please tell us how this strong passion for tea was born within you?

I spent a lot of time with my maternal grandparents when I was young. Tea was just part of the day and part of being together. I didn't realize until I grew older what a profound impact this had on me. I always associate tea with warm memories! As I educate myself and others through my tea journey I hope to create the same warmth for others so they may share special times.

How did you come to join the Baccarat Hotel in New York?

I had heard that a crystal palace was being built in Midtown and wanted to continue to work in a luxury setting. I had worked with tea and in hospitality prior and saw the opportunity to create something very special with Baccarat.

Can you tell us your top tips on how to drink tea properly?

Trust in the companies you purchase your tea from is most important. I always try to look for companies that have similar values to me; directly sourced, having a relationship with the tea farms and estates, knowledgeable and sharing tea education. Loose tea is always best. I drink my tea without any sweetners or milk. However, I think it best to drink how you enjoy it most.

What was the rarest tea you have ever tried?

One year in class with Kevin Gascoyne we drank a few puerhs; aged, fermented teas from Yunnan Province in China. They were from years ranging as far back as the 1970s. That was truly special.

What is your favourite country to visit in terms of their tea culture?

I've been to Japan and the U.K. I loved being in the U.K. because it's tea time all the time! My dream places are to go to India and Taiwan.


For more information about Baccarat Hotel & Residences New York, please visit here.