Monday 4th of July 2016 08:25:53 AM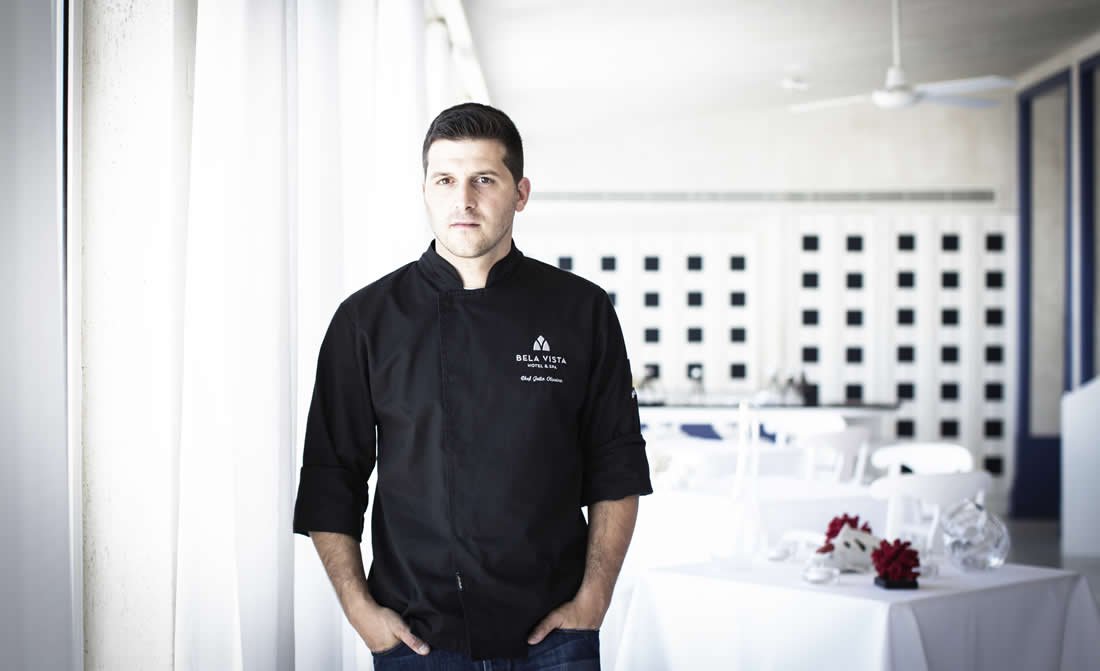 João Oliveira works as a Chef for Vista Restaurante at Bela Vista Hotel & Spa on the Algarve Coast, Portugal.

What made you to decide that you wanted to become a chef?
When I was a little kid and had to help my grandparents due the fact they were disabled, doing the lunch and dinner to them, I realized my passion to cook and until today that passion remains and every day I wake up thinking that I'm a privileged person because I do what I love to.

When making new dishes, where do you get the inspiration from?
My inspiration comes from the product itself and the best I can find on it. The seasonable and freshness is the most important to my inspiration. Having the sea "at the property door" and being able to enjoy the best it offers is amazing.

Bela Vista Hotel & Spa is a member of the prestigious hotel association Relais & Châteaux. How do you ensure the taste of the food, the representation of the dishes and the service in your restaurant remain only of the best quality?
I only work with fresh fishes and seafood every day, as well as one of the best matured meats and also the best biological vegetables produced exclusively for us, is almost 50% of our course. Hereupon, I just have to respect the product and develop it with the best combined techniques to help it grow.

Can you tell us your favourite secret ingredient that you use a lot in your cooking?
Everything I can get from the sea with full freshness, it's my secret ingredient.

Where and what was the most impressive dish that you've ever tried?
The most impressive I ever tried was the Rayfish in Villa Joya in 2014.