Wednesday 29th of June 2016 08:16:41 PM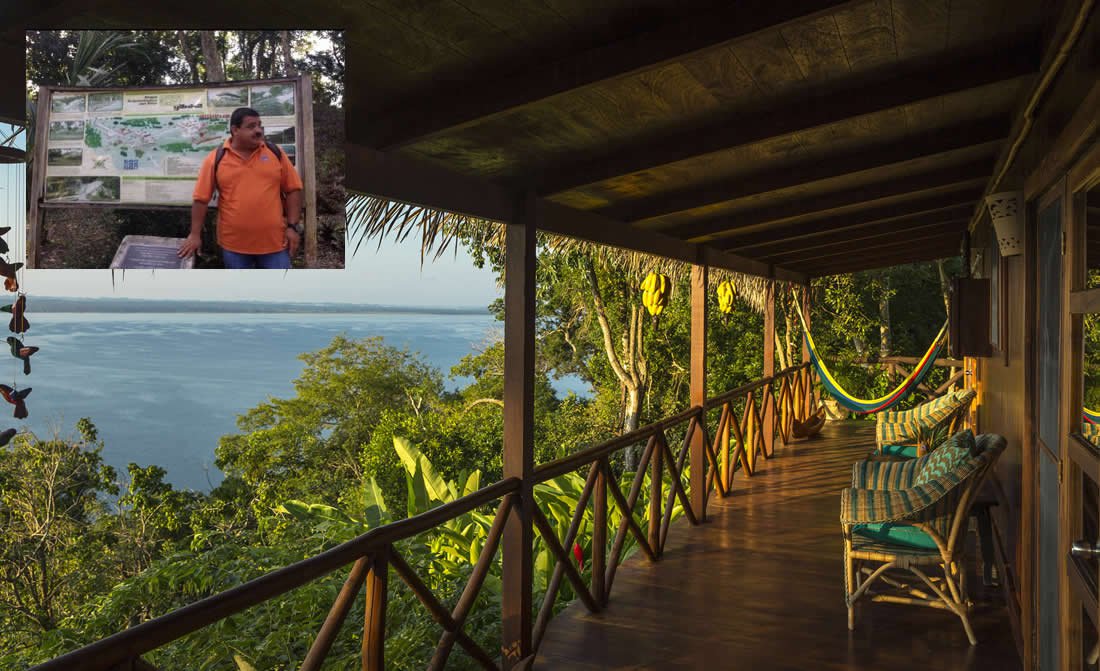 Jesus Antonio works as a Tour Guide at La Lancha, a luxurious tropical resort in Guatemala, owned by Francis Ford Coppola and his family.

Can you tell us a little bit about how you joined La Lancha?
I became interested in Mr. Coppola's vision to develop ecotourism in this zone, for his great idea of providing people with a job and also for the interest in conserving wildlife. Certainly we have some getting education and food for families in the nearby villages.

What is the most requested excursion from your guests?
Tikal Archeological Site. It is the largest site in Petén, and was declared a UNESCO World Heritage site in 1979. It is one of the largest archaeological sites and urban centers of the pre-Columbian Maya civilization.

What is the most unique activity that you offer for your guests?
Yaxha Sunset Tour. Atop Temple 216 you can observe the contrast of the lake surrounding this wonderful site, you can appreciate the transition of nocturnal and diurnal wildlife among the lush rainforest at Yaxha.

What do you love most about the culture of Guatemala?
What I definitely love the most is the people, the Cosmo-vision, their happiness and willingness to share wisdom, education, food, shelter and that great hospitality amongst our great Guatemalan people.

What is your favorite traditional Guatemalan dish?
My favorite and most exquisite dish is Kak Ik - the God's Meal. Its enticing flavors brings you back to our ancestors roots. A turkey soup-stew which features a number of spices from which achiote, coriander, and a number of chilies stand out. This dish is enjoyed by most of our Guatemalan people and our tourists also leave the country bringing along the recipe for this great dish so as to practice and do at home.