Wednesday 14th of December 2016 06:42:33 AM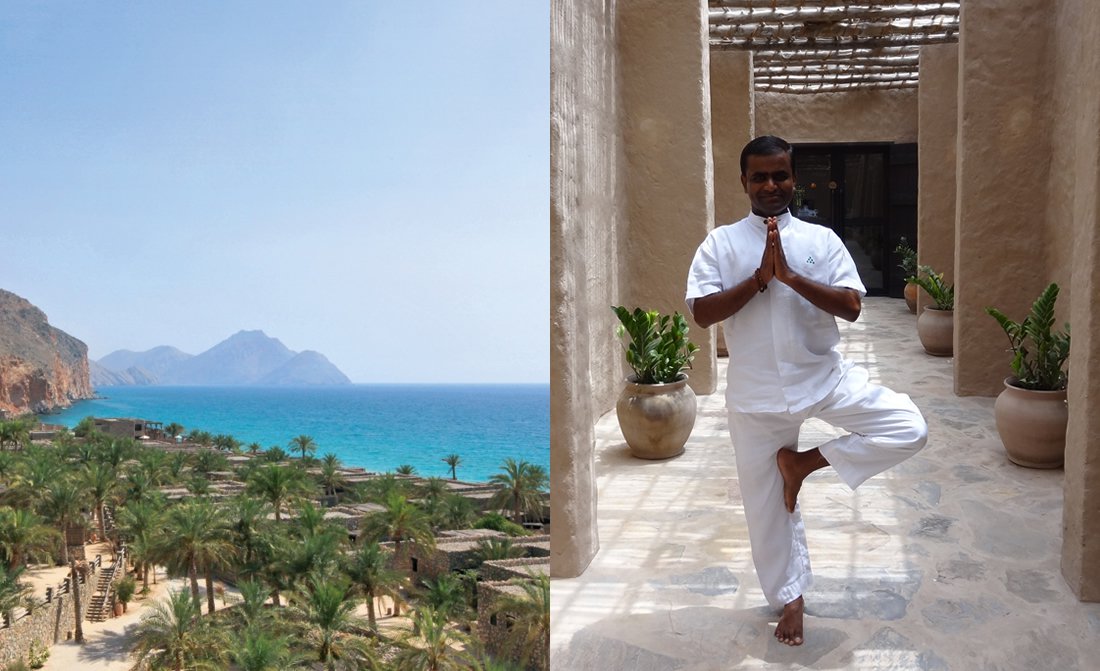 Anil Singh works as a Wellness Manager & Yoga Teacher at Six Senses Zighy Bay, a luxury resort in Oman.

Anil, what is the style of yoga you teach Six Senses Zighy Bay's guests?
I teach all limbs of traditional style of hatha yoga which includes asanas, pranayamas, shatkriyas (6 yogic cleansing processes), yoga nidra (yogic sleep, a deep relaxation technique) and meditation. I also organize all yogic wellness programs we offer at Zighy Bay and integrated wellness programs as well.

In your opinion, what is the biggest health benefit yoga can give to people?
The first and most important benefit of practicing yoga is that it helps to complete detoxification. Most yoga teachers and people think it helps because of the sweating it brings while practicing yoga. I think it is the other way round. It helps to detox by restoring body's natural homeostasis where a person finds complete relaxation. When we are not completely relaxed on a physical, mental and emotional level, we waste our energy in conflicts. Fighting physical and mental stress. When you are relaxed, the energy which was wasted in conflicts, turns inward to restore natural functioning of body and mind. Once the energy is restored, the body has the ability to detox and maintain optimum health and wellbeing.

Other benefits of practicing yoga are pain relief, stress reduction, improving physical flexibility and proper breathing. To be short, I would say yoga helps us to be physically fit, mentally alert, emotionally balanced and spiritually uplifted.

Besides yoga, what other wellness services are offered at the Spa at Six Senses Zighy Bay?
Besides yoga we offer integrated wellness programs where we use modern technology to analyse important bio markers. Such as body composition/fitness level, stress level, internal environment or homeostasis and lifestyle. This helps our guests to choose the right kind of wellness routine/programs, and diet plans to improve their overall wellness.

We also offer personal training sessions, boot camps, functional stretching. Every month we have a visiting practitioner as a wellness expert to help our guests to achieve an optimum wellness. We can also offer traditional and authentic signature spa treatments as well as localized Omani treatments.

What do you love most about Oman?
The kindness of its people as they are very accommodating, friendly and welcoming. Weather is warm and fantastic all around the year. Landscaping around Zighy Bay is just breathtaking and very unique.

What is your life credo (motto, quote)?
Living healthy and feeling good about yourself is not a luxury – it's an absolute necessity. Practice what brings harmony in personality and life and help the people around you to achieve same for a better society, harmonized and peaceful world.