Wednesday 21st of August 2019 10:16:17 AM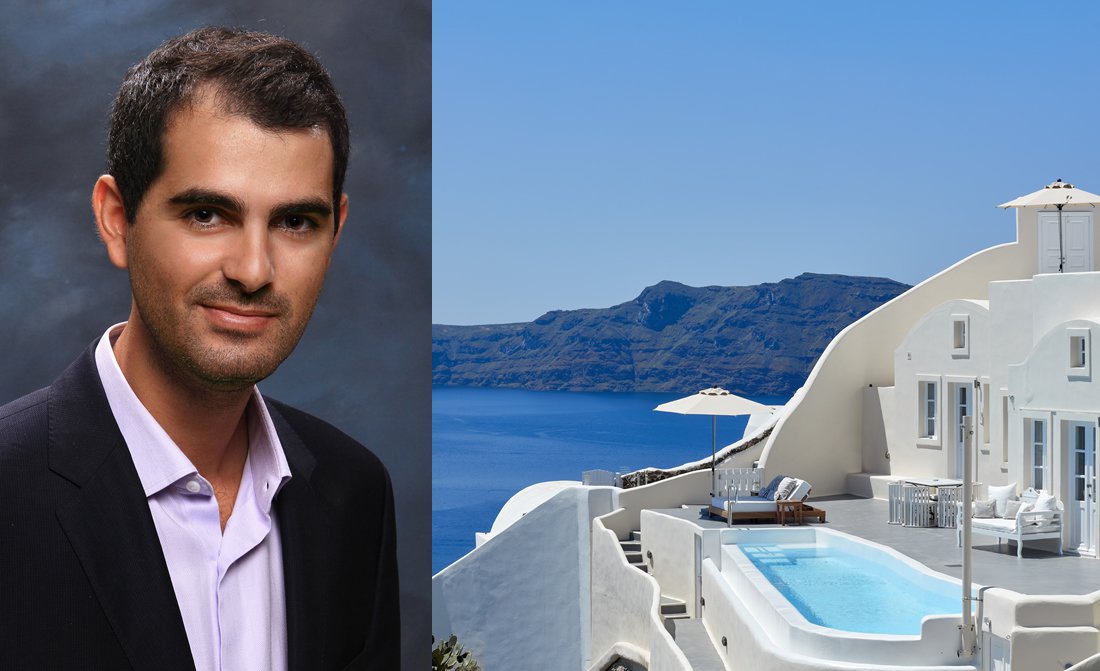 Today we are talking to Markos Chaidemenos, the CEO of Canaves Oia, a collection of luxury boutique hotels on the island of Santorini, Greece. In this interview, exclusively for Hurlingham Travel, Markos tells us a brief story of Canaves Oia, explains why personality is really important for all luxury hotels and reveals his favourite hotel in the world.


Markos, what are the origins of Canaves Oia? How did it all begin?

My parents started the business with two caves back in 1983. Those Canaves - caves were my father's heritage as his family is from Santorini. Canaves are the caves where they used to make wine in the old days formed by the volcano. Because they were located in Oia…. the name of the hotel Canaves in Oia… CANAVES OIA.

Can you describe your guests?

Our guests are affluent people travelling the world… They are very well travelled and have stayed in the best hotels in the world. Most of our guests come from North America and North West Europe. They are looking for the best of the best.

In your opinion, what sets an exceptional hotel apart?

Personality! Boutique hotels are all about their staff's, their managers', their owners' personality. Of course, amenities and service have to be exceptional… But personality is key to stand out in the very competitive environment world wide. Hotels compete with all hotels in the world.

Tell us about some of your most loved places in Santorini, and why?

Definitely the best places in Santorini are by the water. My favourite part is Armeni village, a small seafood village on the water, where we have a cottage and we are able to relax and spend quality time.

Can you describe the village of Oia in one sentence?

PICTURESQUE.

Besides Canaves Oia, what was the most impressive hotel that you've ever visited or stayed?

J.K. Place Capri. Personality, personality, personality.

-----

If you wish to book your stay at one of the Canaves Oia properties in Santorini, please call us on +44 20 7148 1778 or send us an enquiry.

For more about Canaves Oia, please visit here.