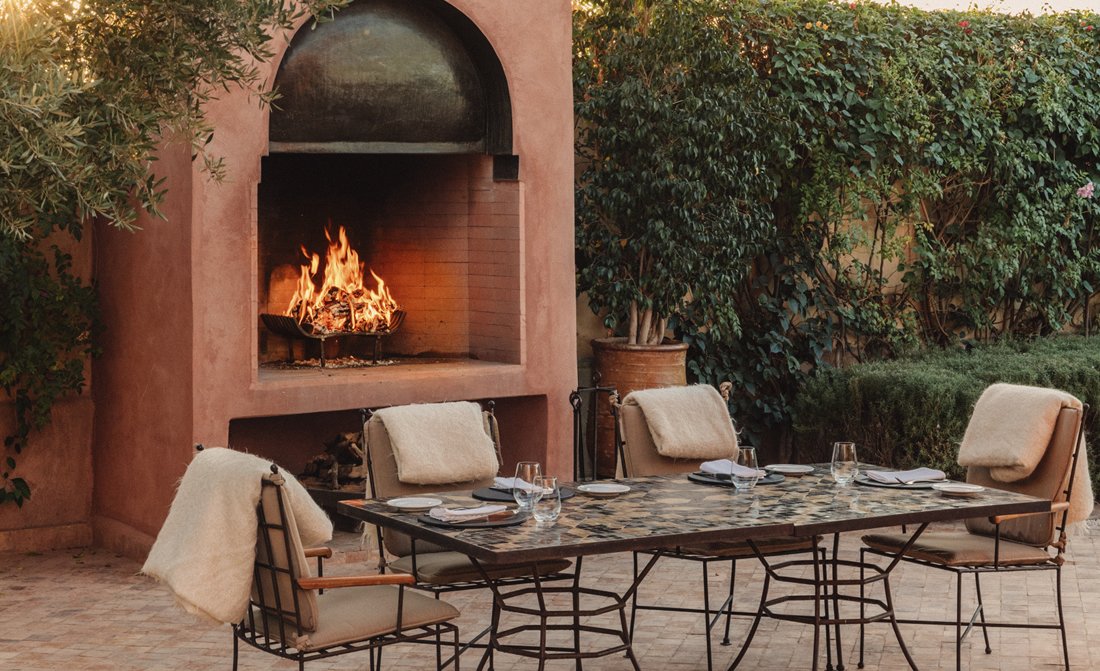 Revelling in the beauty and healing embrace of nature and the stimulation of different cultural settings, Aman has always nurtured the pathfinder spirit in each and every guest. Providing the chance to discover a different world – from the colourful gardens of Kyoto to the majestic Agafay desert – Aman has become renowned as a curator of transformative experiences for body, mind and spirit. Whether gastronomic, artistic or adventurous, these new and unique experiences can be enjoyed on property, or in the surrounding communities that Aman has made accessible.


AMAN VENICE
Venice, Italy

Cook the Lagoon at Aman Venice

Inspired by Aman Venice's consultant chef Norbert Niederkofler and his Cook the Mountain philosophy at Rosa Alpina's three Michelin Star St Hubertus, Cook the Lagoon is a unique fine dining experience that focuses on sustainable cultivation and farming, with the utmost consideration for the local ecosystem. The concept is led by Aman Venice's Executive Chef Dario Ossola, who puts a robust accent on local produce, carefully considering their seasonality to create a fresh and nutritious and gastronomic experience.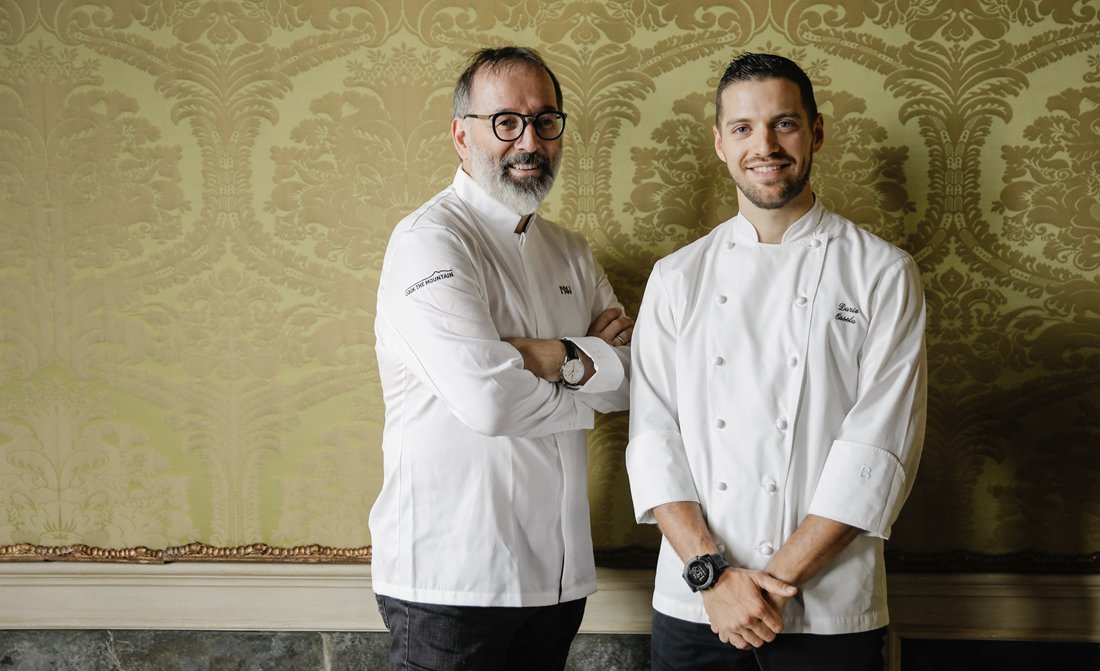 A homegrown homage

Aman's consultant chef, Norbert Niederkofler has earned international recognition for his three Michelin-starred cuisine at St. Hubertus and his 'Cook the Mountain' menu. The menu uses ingredients sourced within the restaurants' vicinity – a sustainable practice that supports local farmers and food producers. A homage to this method, Aman Venice's Cook the Lagoon menu, served in the Palazzo's opulent Blue Room comprises a six or eight-course tasting menu, incorporating the highest-quality local ingredients from Italy's Veneto region.

Culinary imagination

Creating a menu with ingredients sourced only from the immediate region is not without its challenges - overcome only by the culinary invention and imagination of the chef. Where commonly used ingredients are unavailable, Chef Dario and his team find innovative substitutions to balance each dish and achieve the desired flavour elements such as sweetness, saltiness or acidity. This process leads to unusual ingredient combinations that are unique yet pleasing to the palate for example, ale ice-cream, artichoke, smoked chocolate and caramel – a desert that is both delectable and eccentric.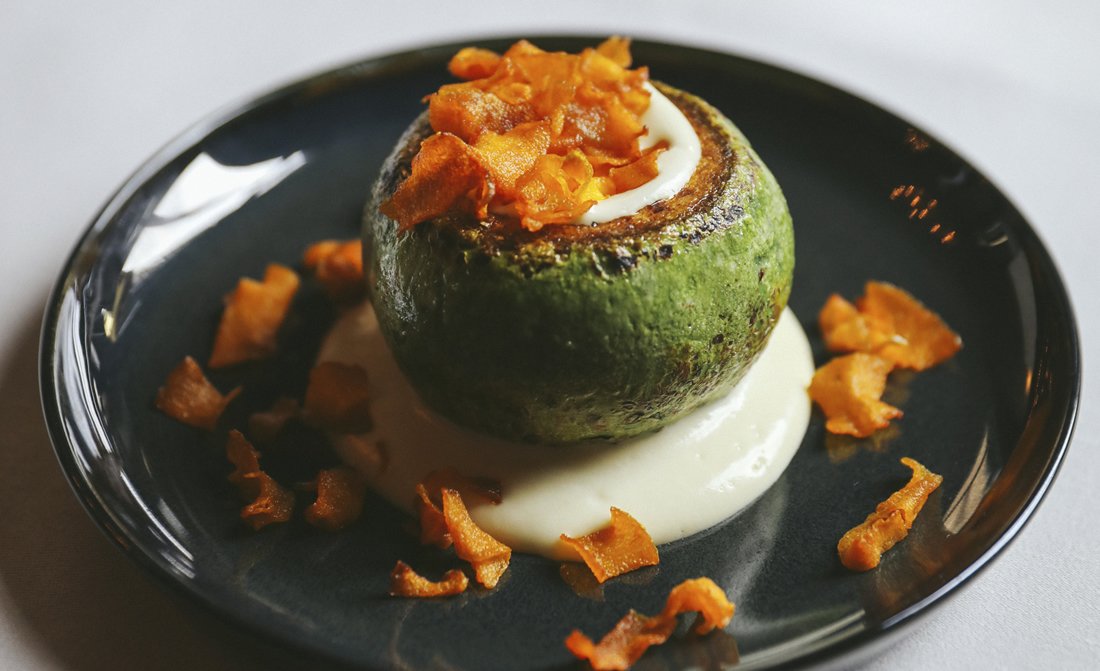 Wine pairing experience

To complement the tasting menu, Aman Venice's Food & Beverage Manager, Diego Caiafa, is on hand to suggest the perfect wine pairing with each course, taking into consideration the personal tastes of each guest. Wines will be sourced from Aman Venice's exemplary wine cellar – an extensive and wide-ranging collection from some of the world's most renowned winemakers.




AMANRUYA
Bodrum, Turkey

Savour Traditional Flavours at Amanruya

Until 31 October 2021, every Thursday and Sunday evening the rooftop terrace at Amanruya will play host to a delicious Turkish barbecue, accompanied by panoramic views, jazz music and craft beers selected from Bodrum's boutique breweries.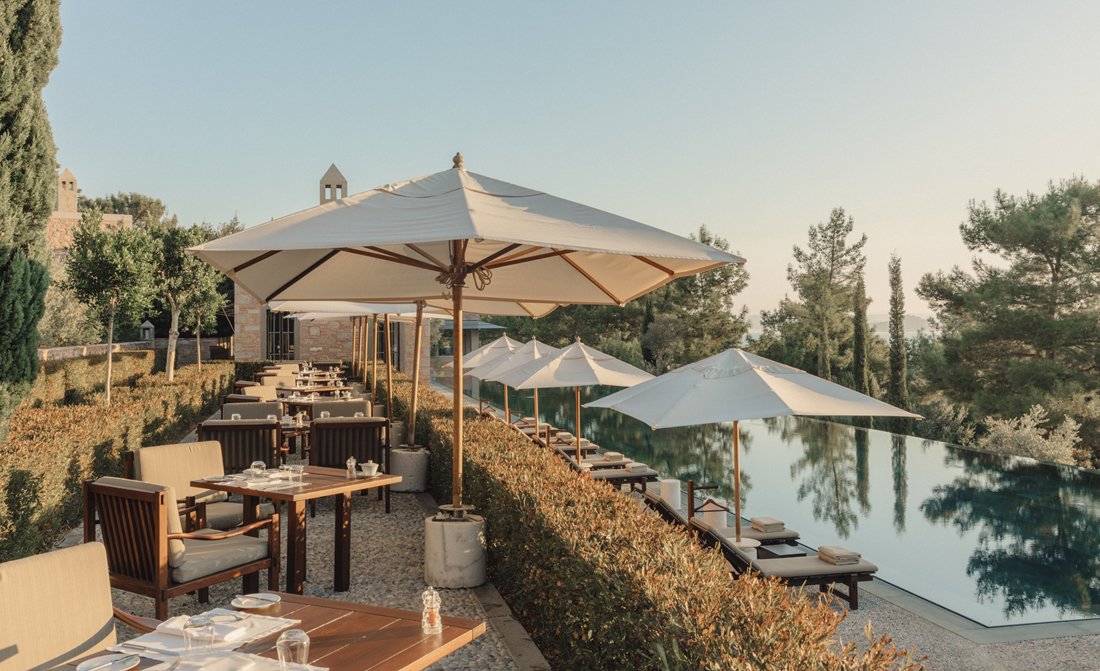 Turkey's wide variety of microclimates results in an array of fresh seasonal produce year-round. Amanruya's multiple dining venues celebrate this abundance, with ingredients sourced from local farmers and fishermen as a matter of pride. The home-style Mediterranean menu features Amanruya's home-baked bread, while informal meze platters make for wonderful in-suite dining or picnic options. Restaurants are open to both guests and non-residents.

Poolside Dining Pavilion

Open for breakfast, lunch and dinner, the main restaurant is situated near the swimming pool and serves authentic Turkish Aegean cuisine with beautiful views of the bay. An elegant space with dark wooden ceilings and pale marble floors indoors, it flows out onto a picturesque terrace surrounded by low olive hedges and shaded by umbrellas.

Beach Club

Protected by a headland and shaded by mature trees, the Beach Club comprises a series of terraces ideal for alfresco dining by the sea. Overlooking the pebble beach and wooden jetty, guests can dine on fresh seafood, salads and Turkish meze for lunch, and sip on cocktails in the evenings.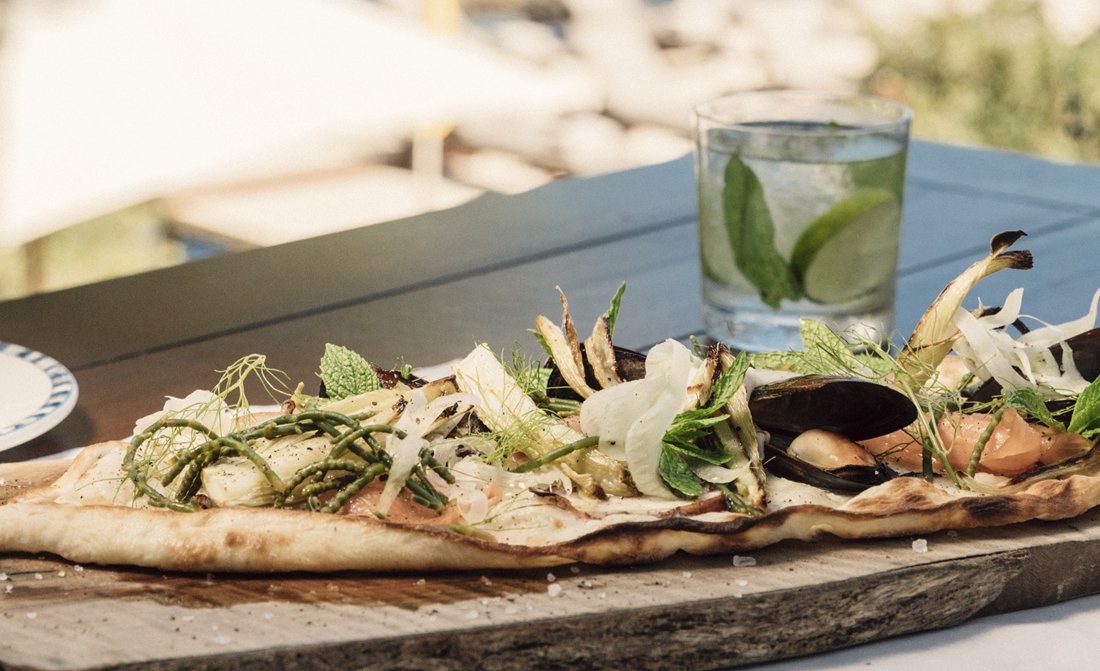 BBQ Terrace

Set on a rooftop with panoramic views, the BBQ Terrace is open for dinner on balmy evenings, serving a superb buffet of traditional Turkish meze and a selection of barbecued meats and fish. The atmosphere is enhanced with local music, and Amanruya's expert sommelier ensures the perfect selection of local and international wines.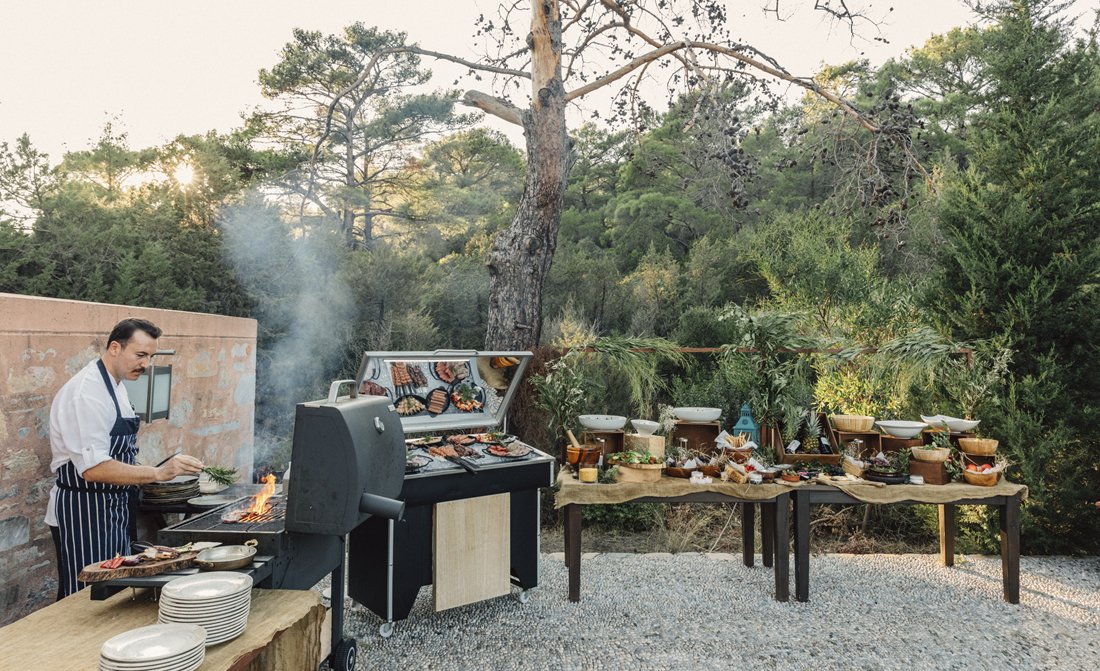 The Lounge

The spacious Lounge with its divan-style seating, dark beamed ceiling and wraparound windows is a relaxing venue in which to enjoy afternoon tea, an evening cocktail or simply to pass some time with a book.

Anatolian Dining Pavilion

Situated high on the hillside, the Anatolian Dining Pavilion's breathtaking views complement its exquisite cuisine. Executive Chef Cihan Beyit curates a daily chef's menu of tempting dishes with Ottoman, Mediterranean or Aegean origins. Beautifully presented, each is elegant yet rustic, offering a genuine taste of Turkey's culinary influences through the ages.



AMANZOE
Peloponnese, Greece

Guest Chef Series at Amanzoe

For those wishing to experience the season of flourishing olive groves and vineyards first-hand, Amanzoe introduces a new pop-up restaurant series, hosting acclaimed guest chefs who have shaped Greek gastronomy. Experience a celebration of classics with Konstantina Faklari on Saturday 09 October 2021, followed by Artisanal inspiration with Dimitrios Dimitriadis on Saturday 16 October 2021.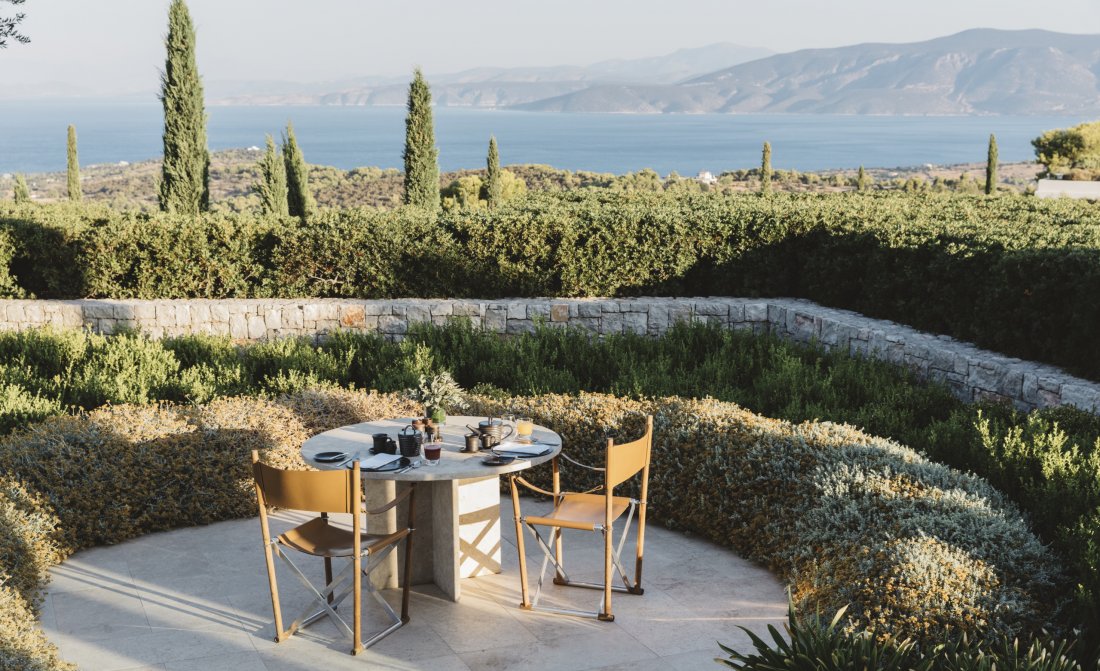 At this time of year, from September onwards, Greece's countryside comes to life, with flourishing olive groves and vineyards appearing in full colour. For those wishing to experience the season first-hand, Amanzoe introduces a new pop-up restaurant series, hosting acclaimed guest chefs who have shaped Greek gastronomy. Presenting progressive, creative and unique menus based on the heritage of Greek cuisine, the chefs will mix traditional and modern techniques, discussing the conception of each dish with the guests for an interactive experience. Guests can choose to accompany each dish with Greek wine, while enjoying the elegant atmosphere of the library setting.

Where east meets west with Felix Eppisser
SATURDAY 4 SEPTEMBER 2021

Born in Switzerland, Felix Eppisser has had an exceptional career in both fine dining and hospitality. A member of Académie Bocuse d'Or, his experience includes working for several luxury brands and high-profile clients, and management of the outstanding Banjaran Hotspring Retreat in Western Malaysia. Today, his highly acclaimed Myanmar-based restaurant, SEEDS showcases a contemporary cumulation of this experience which he brings to Amanzoe with a one-off menu inspired colour, texture and spice, and combining Asian flavours with European techniques.

A celebration of classics with Konstantina Faklari
SATURDAY 9 OCTOBER 2021

From the emblematic, Moon to one of Athens most sought-after hangouts, The Zillers, Konstantina Faklari's experience in Greece's most iconic restaurants makes her one of the country's most well-known chefs. Having grown up in Vervena, Arcadia, some of her earliest memories are of her father baking olive bread, her mother creating pumpkin pies and her grandparents in the garden picking homegrown vegetables. This culinary heritage is what inspires Konstantina, whose approach to cooking today is to exude nostalgia and promote and develop Greek cuisine. The chef's menu at Amanzoe will echo these sentiments, presenting a fresh twist on some of the region's favourite dishes.

Artisanal inspiration with Dimitrios Dimitriadis
SATURDAY 16 OCTOBER 2021

One of the most renowned chefs in Greece, Dimitris Dimitriadis was born and raised in Larissa, where his career choice and passion for food was heavily influenced by his grandparents who were farmers. After finishing school, he began training at the Hotel Management & Culinary School of Rhodes and has since worked as Head Chef in numerous Michelin-starred restaurants across the globe. He now works as Head Chef at Artisanal in Athens, a modern garden restaurant characterised by its distinct Mediterranean style with clear references to modern Greek cuisine. Bringing his expertise to Amanzoe, the evening's menu will showcase techniques from across the continent with a stylish and contemporary feel.



AMANJENA
Marrakesh, Morocco

Dine in Blissful Privacy at Amanjena

Whether seeking a new culinary experience, or simply the chance to dine in consummate privacy, Amanjena's new in-room dining opportunities offer guests a special way to indulge.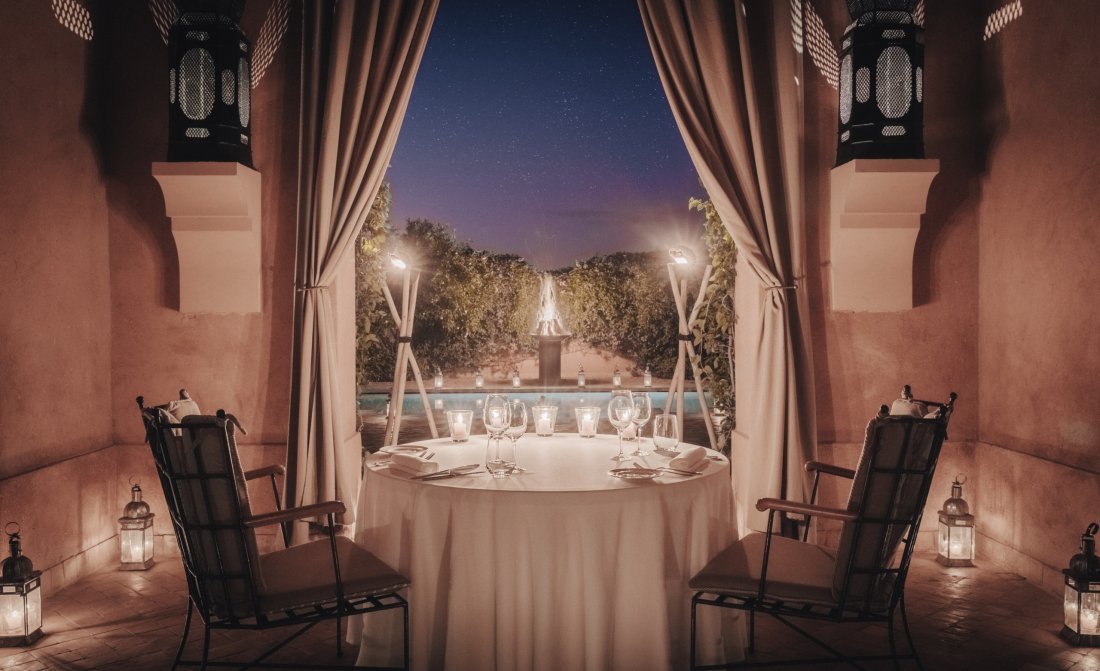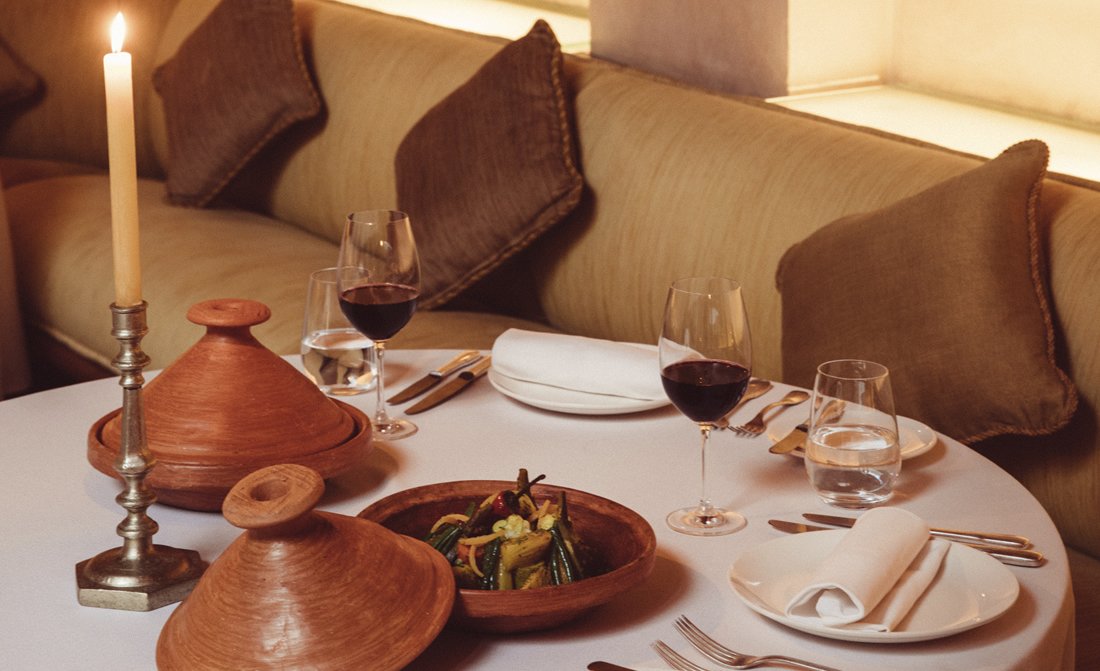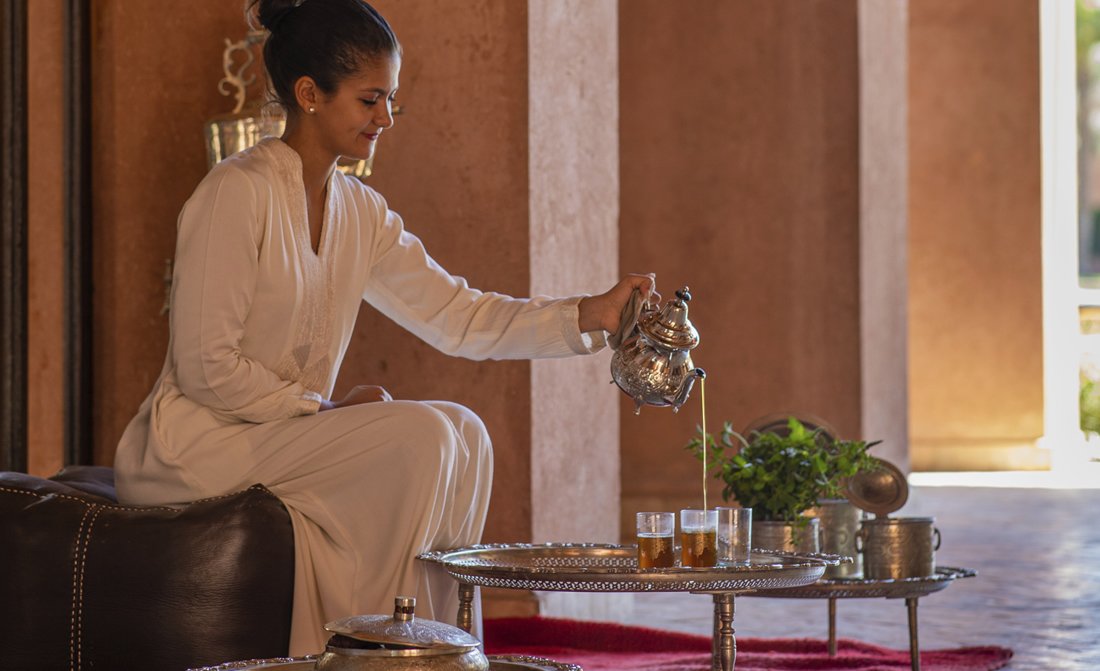 AMAN KYOTO
Kyoto, Japan

Colour Your Journey at Aman Kyoto

Enjoy a private outdoor painting lesson on the grounds of Aman Kyoto with a local artist surrounded by the sounds of birdsong and babbling streams. In a peaceful forest glade, learn the ancient art of pattern dyeing, traditionally used for decorating kimonos, and be inspired by nature in the making of postcards for distant loved ones.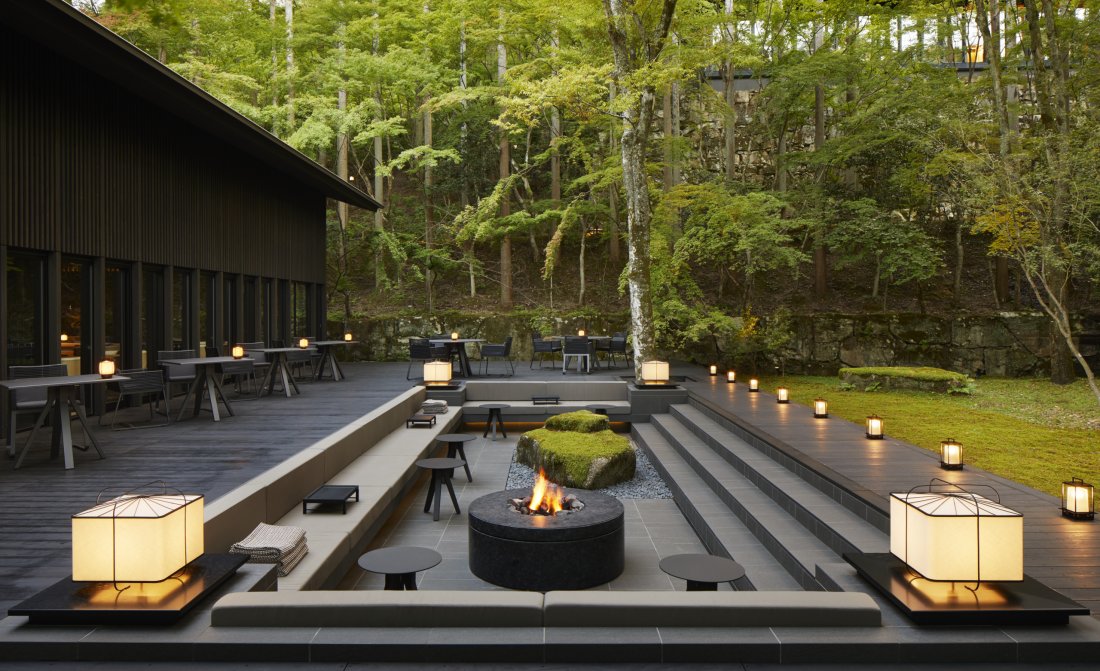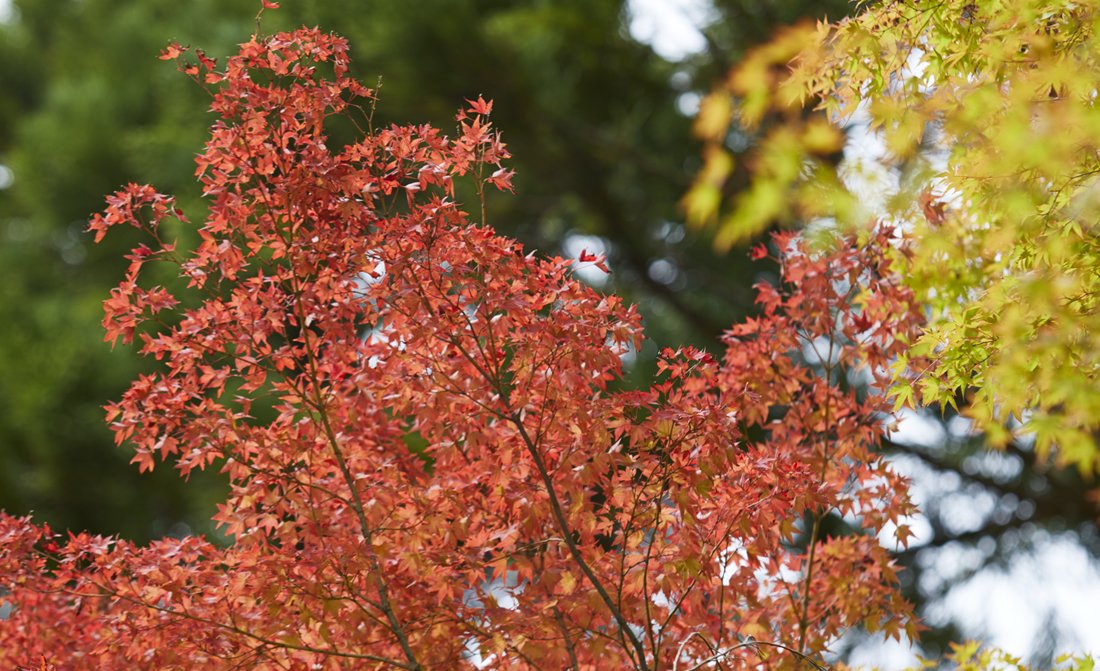 AMANGIRI
Canyon Point, Utah, USA

Witness Breathtaking Vistas at Amangiri

New for 2021, the Cave Peak Stairway is a unique installation raising 400 feet above the ground, offering mesmerizing vistas of the property and beyond. Stay at Amangiri and discover some of the best sites of the US.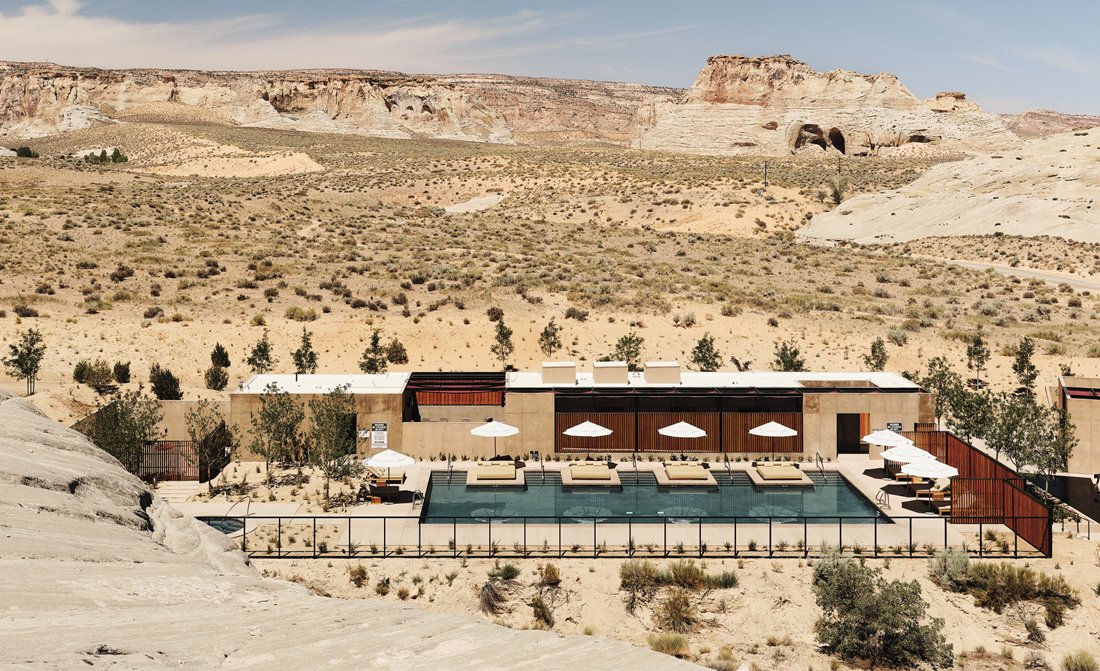 Hiking, climbing and canyoning

Graded by difficulty, guided hikes offer guests the opportunity to discover the geological wonders of the landscape. The via ferrata – 'iron roads' comprising fixed rungs and cables embedded into the rock face – enable intrepid adventurers to traverse dramatic gorges and sheer canyons. Aman guides can also escort guests through some of the most striking geological features of the Colorado Plateau – sinuous slot canyons with a multitude of colours on their walls.

Explore Lake Powell

Navigate the vast reservoir of Lake Powell by kayak, take a stand-up paddleboard across the glassy waters, or explore from the comfort of boat on a full- or half-day tour of the lake, taking in its most remarkable natural feature – the 290-foot freestanding arch known as the Rainbow Bridge.

The plateau on horseback

Explore the sweeping Utah desert with Amangiri's seasoned wranglers. Riding trails available both in the area immediately around the resort and beyond. More challenging rides include ridge-top hacks high above the maze of ridges and canyons.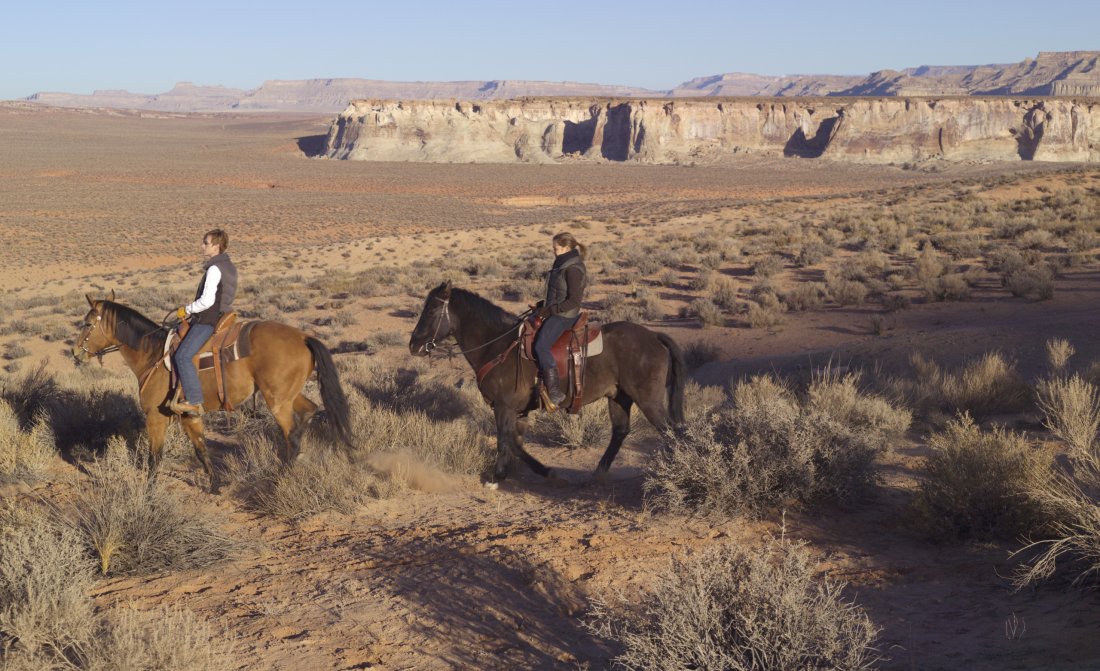 Cave Peak Stairway

New for 2021, the Cave Peak Stairway is a unique installation raising 400 feet (122 metres) above the ground, offering mesmerizing vistas of the property and beyond. Well suited to thrill-seekers, it has 120 steps and is accessible from the resort's existing Cave Peak Via Ferrata Trail. Amangiri's guests are invited to take to the stairs after completing the Via Ferrata and will be rewarded with an incredible panorama from the top. With an unmatched vertical route of ascent, a spectacular position, and a summit visible from the resort, it is destined to be an iconic and exhilarating adventure.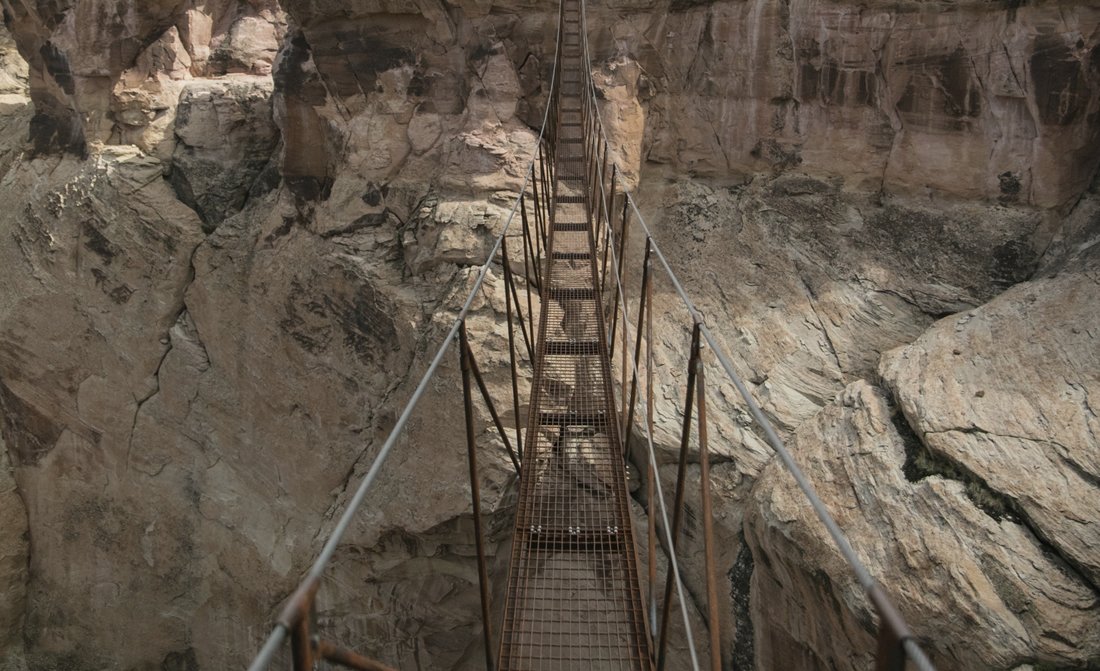 National parks

With the highest concentration of national parks in America, the Colorado Plateau offers endless opportunities to explore the likes of Grand Canyon, Bryce Canyon and Zion National Park by air, by car and on foot. Amangiri's in-house and local guides can develop custom itineraries of any length to suit guest's interests and preferred form of transport.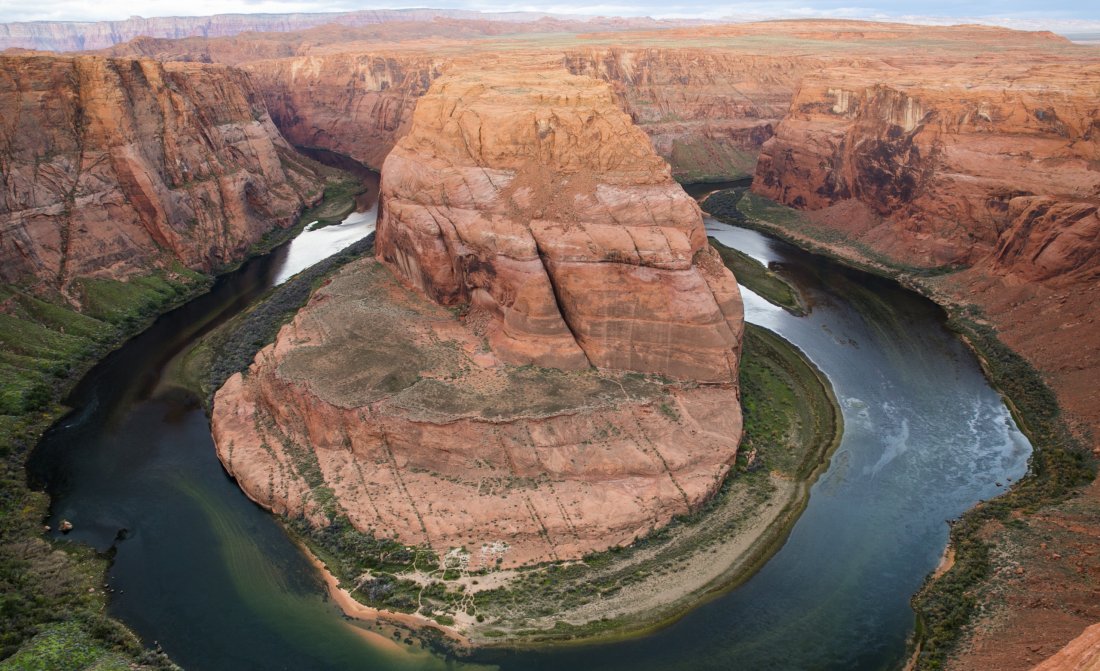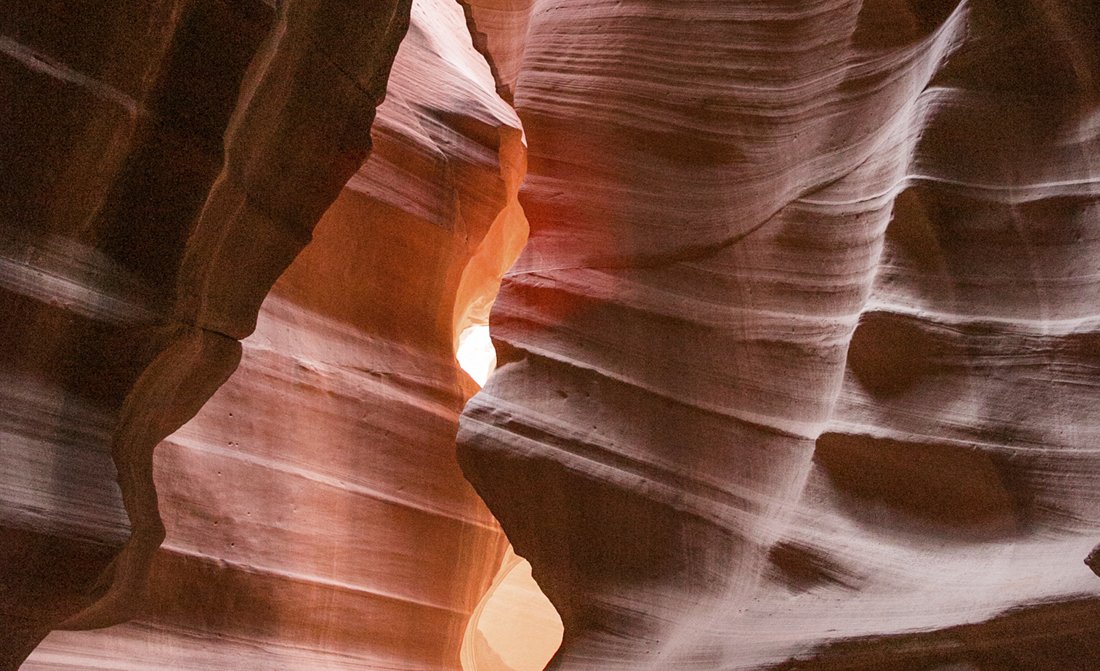 Private air tours

Flying over this incredible landscape – by plane, helicopter, or on a sunrise balloon trip – is an inspiring way to discover the breadth of the backcountry. Working closely with the area's best pilots, Amangiri enables guests to experience the awe-inspiring scale of Canyon Country from on high.

-----

If you wish to book your stay at any of these Aman resorts, please call us on +44 20 7148 1778 or send us an enquiry.

This information was provided to us by our partners - Traveller Made & Aman.