Wednesday 3rd of July 2019 10:09:36 AM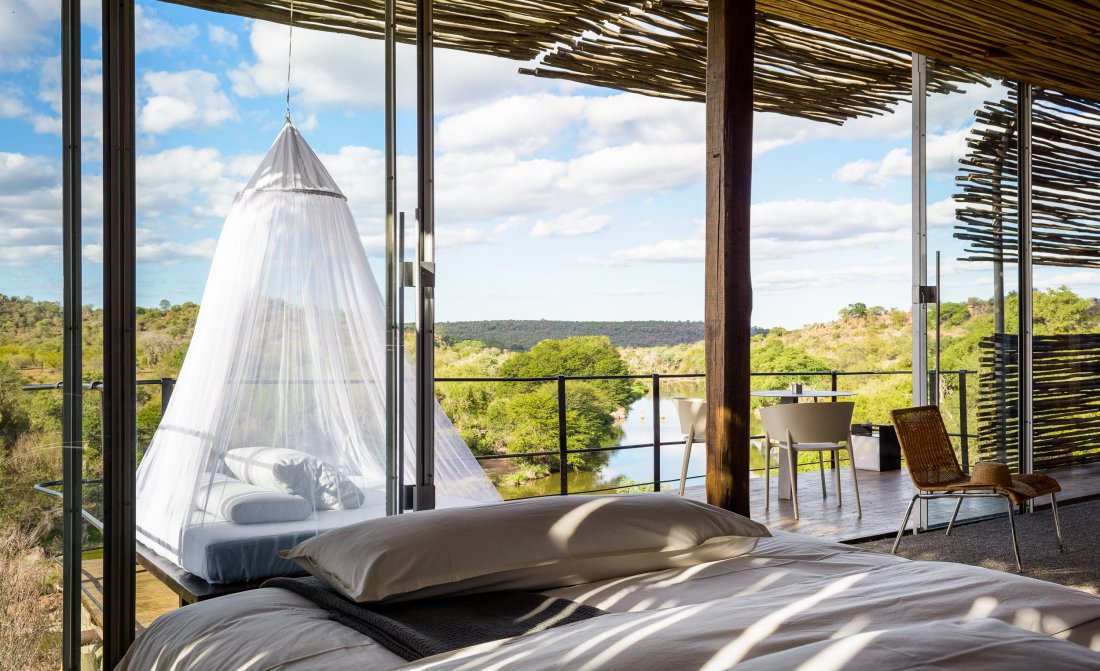 Travellers looking for extraordinary experiences that restore, revive and awaken the senses find solitude in untouched natural surrounds, and Africa's awe-inspiring wilderness areas form the perfect backdrop for the stillness they seek. Requiring a change of pace from their busy lives, guests greatly value destinations where peaceful privacy abounds, welcoming the opportunity to truly slow down.

It's no wonder that Singita Lebombo Lodge, with its cliffside setting, 13 loft-style suites and private-use villa remains such a sought-after location for those in search of contemporary encounters in the bush. Rewriting the script on stylish safaris, its light-filled structures feature jaw-dropping interiors that spill onto vast decks overlooking the N'Wanetsi River down below, which winds its way through this private concession within South Africa's iconic Kruger National Park.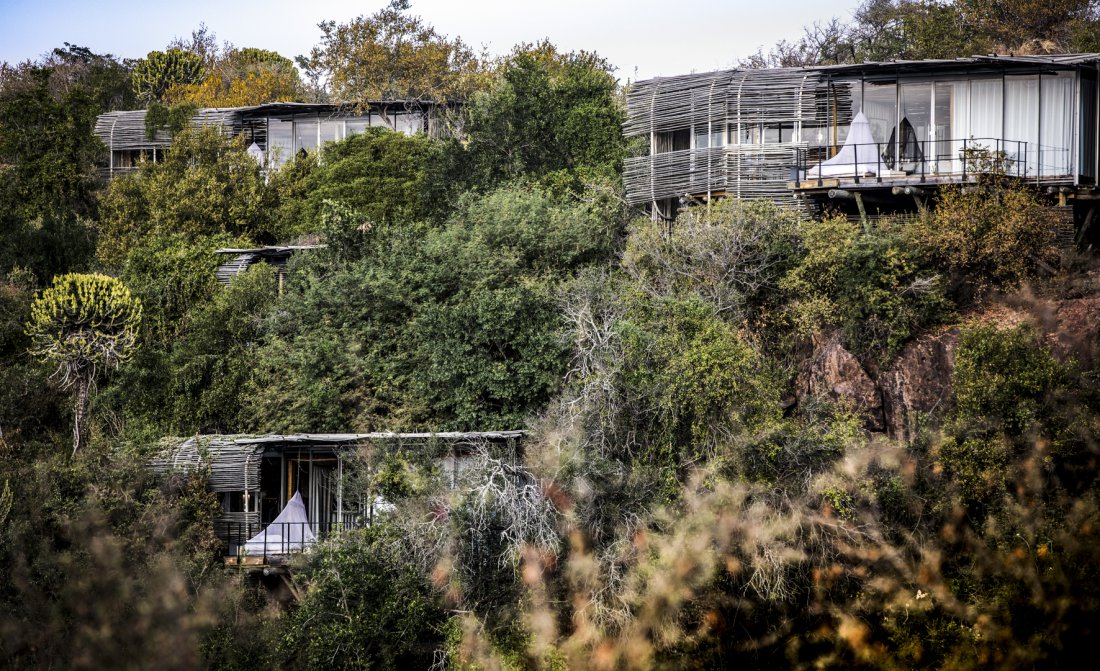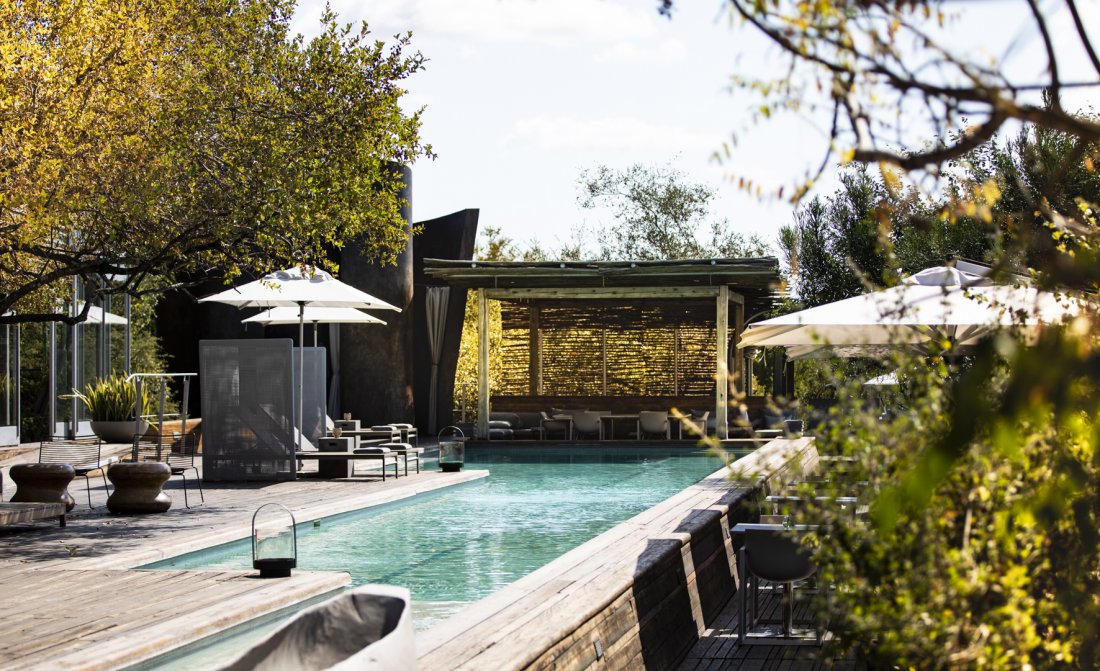 Resembling the eagles' nests that inspired its design, Lebombo's spacious suites continuously bring nature to the fore. Time flows by as unhurried as the river below while gazing at the grasslands and diverse habitat of the surrounding wilderness. The area positively teems with wildlife, and twice-daily game drives and bush walks provide plenty of opportunities to witness the wide variety of species in the wild.

Guests can also partake in interactive cooking classes alongside students at the Singita Community Culinary School, share stories of the day's sights at the elegant long bar or retreat to the rooftop terrace which offers views over this vast and rugged landscape.

Nestled in-between breathtaking scenery, the lodge is etched against powder-blue skies, while rocky red-rhyolite outcrops cradle Lebombo's meditative serenity. The area's trademark Euphorbia trees, resembling giant candelabras, dot the hillside like sentries.

Upriver, the tracks and trails of the area's many prides of lion mark their territory in what is affectionately known as "Lebombo: Land of Lions". The Mountain, Shish and Xhirombe prides are just some examples of the big cat activity in Singita Kruger National Park, as the regular Wildlife Reports from the Field Guides show.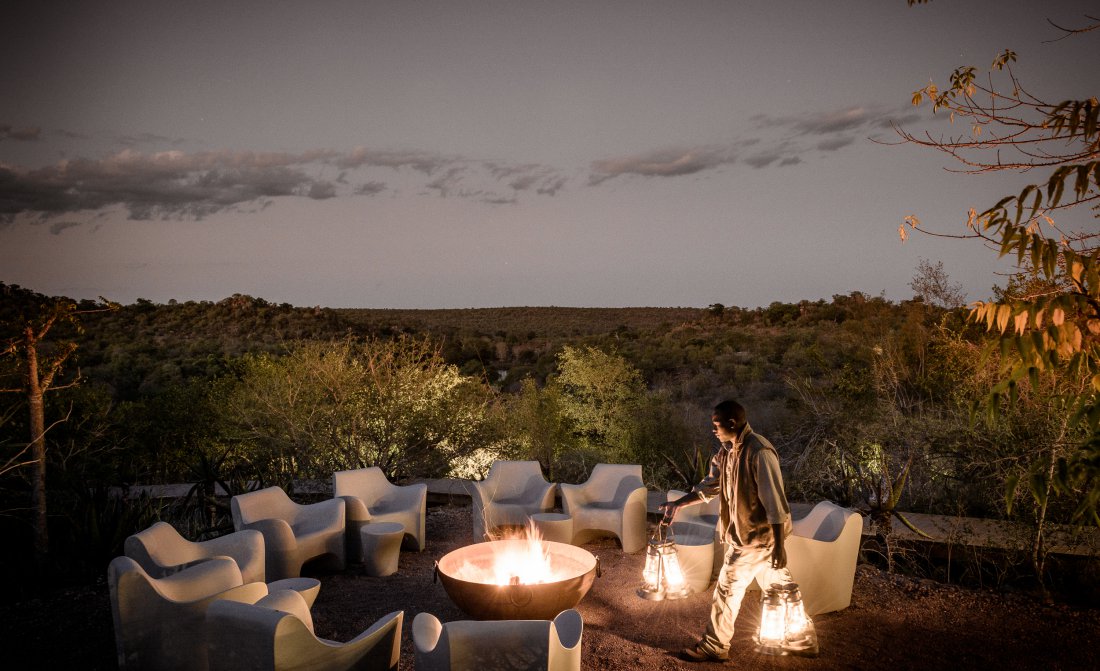 When evening falls and nocturnal bush sounds softly descend, lanterns are lit and a playful atmosphere unfolds. Botanical-inspired cocktails are a hallmark here, as are the effortlessly chic tapas dishes that accompany them. It's a tantalising preamble for dinners under a canopy of stars.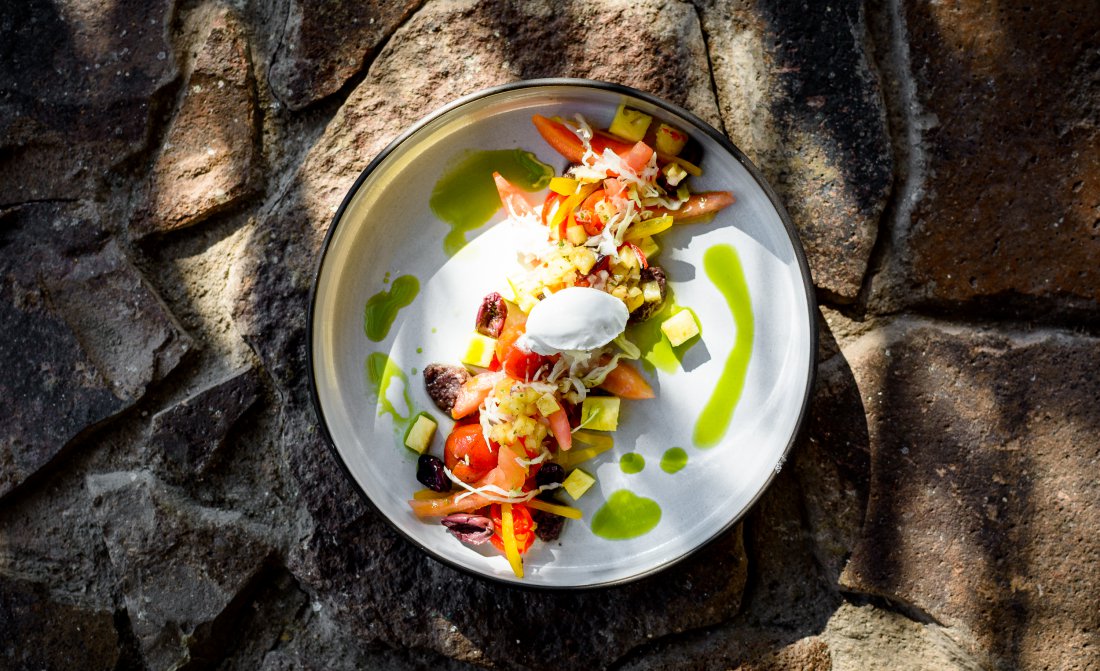 By the time you quietly retrace your steps back to your suite, layers of comfort await. Earthy textures and tones echo the natural elements outside, while silky soft throws and luxury linens envelop the experience. Sleeping under the stars on your deck's daybed provides the perfect setting for time to stand still... until morning comes, with the promise of brand-new experiences in the bush.

-----

If you wish to stay at Singita Lebombo Lodge in Kruger National Park, please call us on +44 20 7148 1778 or send us an enquiry.

For more information about the lodge, please visit here.