Tuesday 12th of July 2016 12:36:04 PM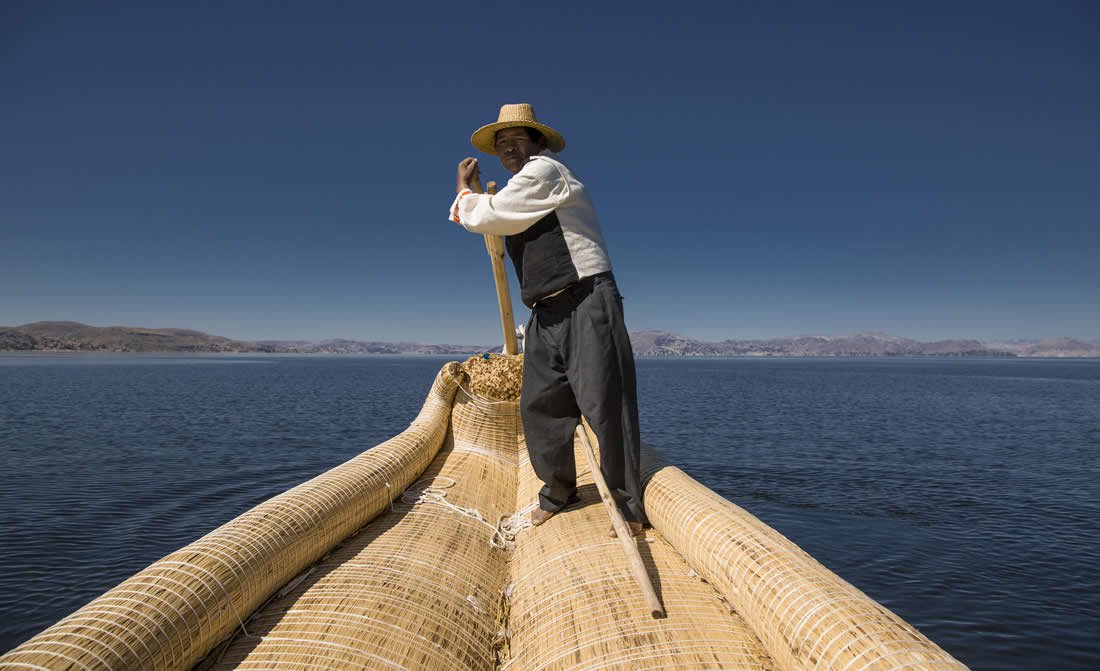 Visiting the island of Taquile, the largest on Lake Titicaca, is a magical experience at any time. Without roads or cars, Taquile blends the tranquility that eludes us too often in the 21st century with spectacular views across Lake Titicaca and on to the Andean landscapes beyond, including snowy peaks, on the horizon. The atmosphere is almost Mediterranean - until you dip a hand into the frigid water. Meanwhile, the 2,000 residents, who speak a southern variant of Quechua, the language of the Incas, still live an almost entirely traditional lifestyle, organizing their communities collectively and focused on growing various crops, especially potatoes, but above all, weaving their renowned textiles and clothing from sheep and alpaca wool.

But if you're able, there is one time of year when Taquile truly comes into its own. For 12 long days, from July 25 to August 5, the entire island, has one big ball. That's because three different events coincide, Peru's Independence Day on July 28, a local crafts fair and, most importantly, the Festival of San Santiago (in English, James the Greater, one of the 12 Apostles), which climaxes on August 2nd, with the apostle's ascent to heaven, the most important date in the islanders' religious calendar.

Along with Taquile's intricate textiles, the festival is perhaps the ultimate expression of its unique culture, the product of its unusual geographical setting and history. Taquile was actually one of the last places in the Andes to be conquered by the Spaniards, who then promptly banned the use of traditional Inca clothing. It was that prohibition that led to the flourishing of the island's weaving tradition.

With the beer flowing and decked out in brightly colored costumes, Taquilans perform various local dances, including the Sicuris, Candelaria and Cinta K´ana, to the accompaniment of panpipes, traditional pinquillo flutes, and lots of drums. The festivities finally end in August with an offering to the Pachamama, or earth mother, a telling detail that shows how the islanders have blended Christian and Andean beliefs to produce their own, unique culture.

Experience the celebration while staying at Titilaka, a boutique luxury experiential lodge on the shores of the Titicaca Lake. You can also read an interview with Titilaka Owner & Founder Ignacio Masias, who shared his ideas specially with Hurlingham Travel.