Wednesday 6th of July 2022 02:59:54 PM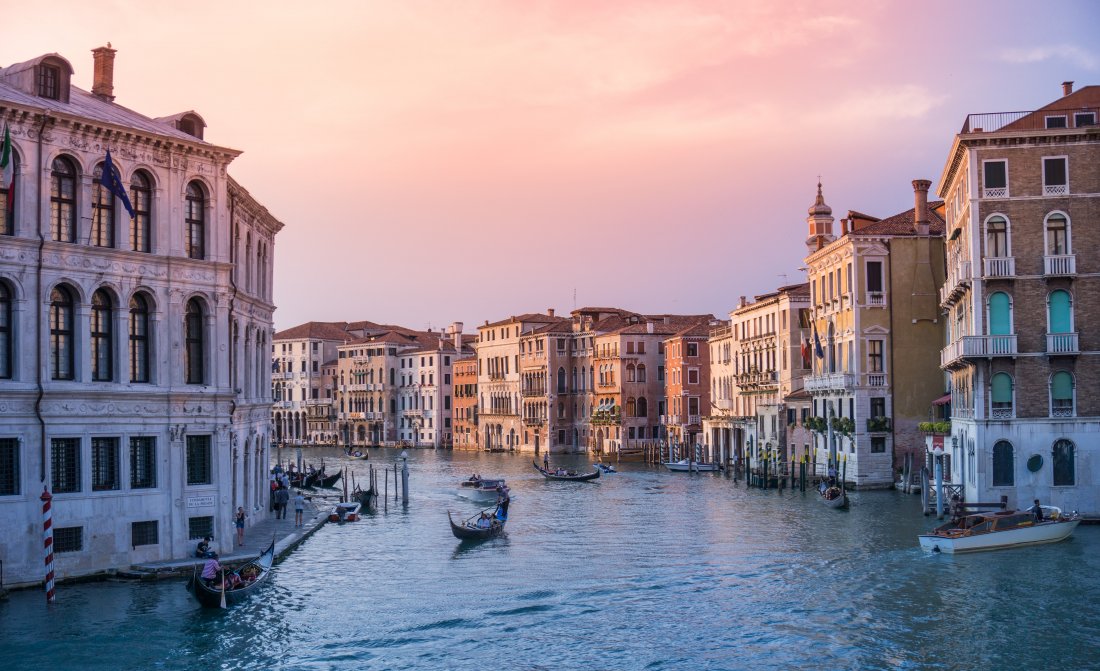 In an ongoing continuation of Rosewood Hotels & Resorts®' commitment to thoughtful and strategic global growth, the brand announces that it has been selected to manage the legendary Hotel Bauer in Venice, Italy. Owned by real estate developer SIGNA Prime Selection, the hotel is situated in the city's historic San Marco district, between the Grand Canal and Piazza San Marco, just a short distance from famous sites such as the Rialto Bridge. The addition of this property to Rosewood's esteemed collection of luxury hotels and resorts will mark a notable extension of the existing European portfolio.

Originally built in 1880, Hotel Bauer is set to undergo a multi-year renovation in November 2022, at which time the hotel will close as it prepares to reopen as Rosewood Hotel Bauer in 2025. Led by well-known Venice based architect, Alberto Torsello, and renowned interior design group, BAR Studio, the restoration of the existing building will be meticulously cared for, with much of the hotel's historic framework set to be repaired and integrated into the new design including the original façade, grand winding staircase and many interior elements that are a part of the property's rich past. Throughout the restoration there will be an emphasis on sustainability, which will play a highly significant role in the plans for the hotel as the property aims to obtain three sustainability certificates: the Green Pass, Klima Haus and LEED Gold.

"We are thrilled to be growing Rosewood's presence in Europe with this pivotal addition in such a magnificent and beloved city like Venice," said Radha Arora, President of Rosewood Hotels & Resorts and Co-Chief Development Officer. "Across our portfolio we have been honored with opportunities to restore and reimagine many historic spaces across the globe, and we are incredibly thankful that Rosewood has been to be chosen to help breathe new life into Hotel Bauer."

Rosewood Hotel Bauer will be comprised of just over 110 rooms, with over half of the accommodations being suites, including several signature suites and a presidential suite. The property's world-class food and beverage offerings will include a bistro-style restaurant and bar on the ground floor and a fine-dining restaurant and bar with a rooftop terrace. The property will also be home to a spectacular rooftop event garden with breathtaking views of the city, a luxurious wellness facility, and an outdoor pool with a bar located on the eighth floor. A luxury retail space spanning around over 32,200 sq. ft. will be integrated in the property experience and located at the rear of the building directly on the lively Campo San Moisé square, close to Piazza San Marco.

"Rosewood is considered one of the world's most reputable hotel operators and the new Rosewood Hotel Bauer, directly on the Grand Canal, represents an extraordinary project that is to be completed over the coming three years," say Heinz Peter Hager, President of SIGNA Italia. "This modern ultra-luxury hotel – in combination with first-class restaurants and an impressive rooftop garden – is set to become Venice's new center of attraction."

Rosewood Hotel Bauer adds to the impressive collection of Rosewood properties currently in the development pipeline and is the third new addition announced this year alone, joining The Raleigh Miami Beach and Rosewood Red Sea in Saudi Arabia. Additionally, the hotel joins the brand's growing Italian portfolio, including Rosewood Castiglion del Bosco in Tuscany and the upcoming Rosewood Rome, set to open in 2024. It further marks the seventh property within Rosewood's iconic European collection which includes Rosewood London, Paris' Hôtel de Crillon, A Rosewood Hotel, the recently opened Rosewood Villa Magna in Madrid, Spain and the upcoming Rosewood Vienna, opening in Summer 2022.

-----

If you wish to book any Rosewood hotel or resort with us, please call us on +44 20 7148 1778 or send us an enquiry.

For more information about the Rosewood Hotels and Resorts, click here.