Tuesday 5th of March 2019 02:01:39 PM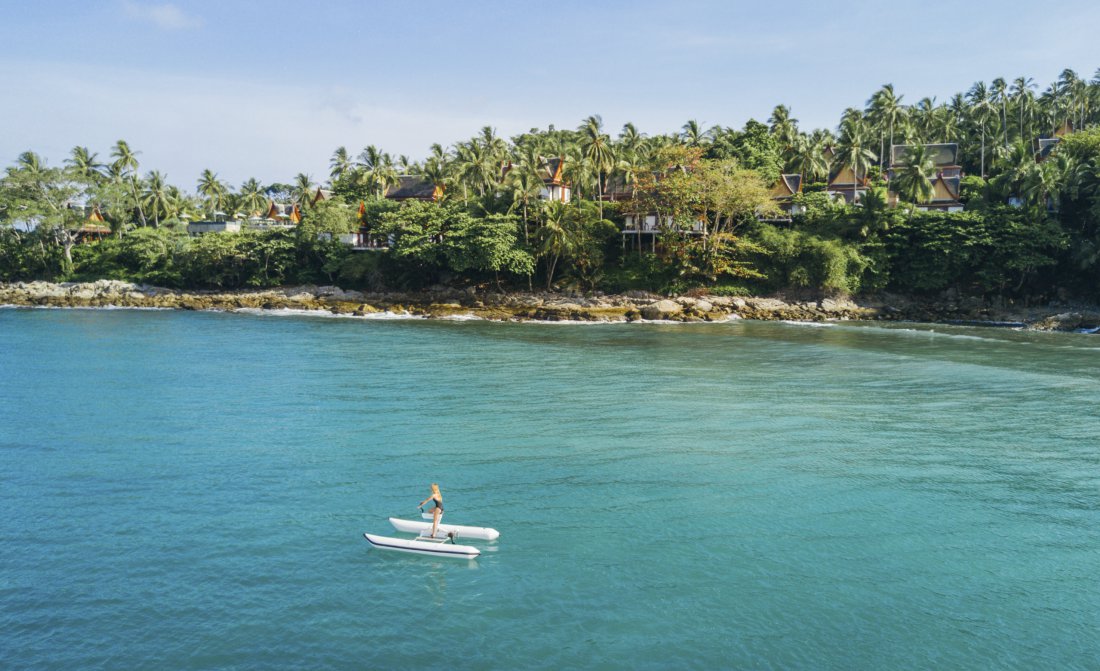 Surrounded by the tranquil turquoise waters of the Andaman Sea, Amanpuri is a gateway to the natural wonders of Phuket. The coast offers adventures of many kinds, from gentle kayaking to the thrill of wakeboarding. Inland, the serene, white-sand beaches and lush jungle vegetation are complemented by a rich cultural history, including 30 Buddhist temples. Guests are encouraged to explore the local culture and landscape through a wide range of experiences, from trekking in a national park and seeing apes in their natural habitat to receiving a traditional blessing at a local Buddhist temple.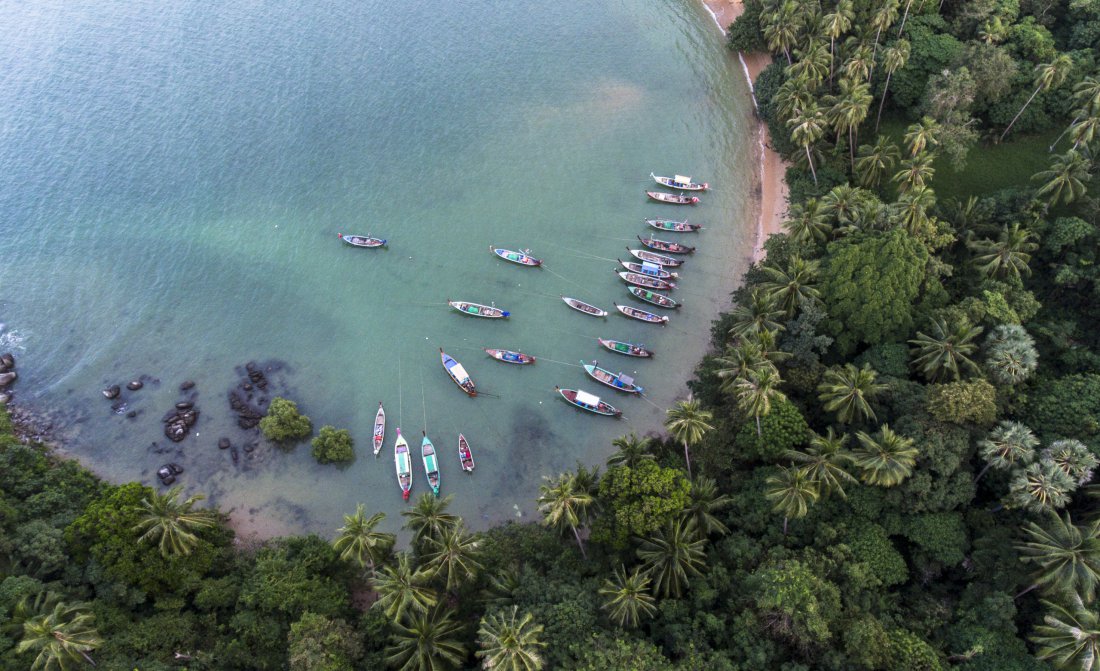 The Eco-Beach Centre has been designed by Aman to offer meaningful and memorable experiences for children and teens. Located 20 steps from the beach with stunning ocean views, the Centre features unique exploratory gardens, a nature museum, an outdoor OC Ramp skateboard halfpipe, an Enter-Prises custom bouldering wall and the latest watersports toys. The Centre encompasses two separate areas: the Hot Spot with programmes and experiences designed for teenagers aged 12 and over, and the EcoBeach Centre, with exploratory science and nature activities for youths aged five and over.

The Eco-Beach Centre houses custom-made terrariums, a fresh water aquarium and a unique specimen collection of Thailand's indigenous butterflies, all within its very own nature museum. The Centre's outdoor educative spaces include Aman-designed turtle and koi ponds, a vegetable and herb garden and an arbour of fruit trees, as well as cosy hammocks and bean bags along the deck. A team of specialists will offer daily nature and science activities, Thai cultural arts and crafts workshops, and junior culinary and wellness workshops. These activities seamlessly blend education with discovery, adventure and pure enjoyment. Children can browse the Eco-Beach Centre library and learn about the natural environment, from undersea creatures to constellations. There are also board games and activities to explore anytime. Your child may choose to join the daily programme of activities or choose an activity à la carte.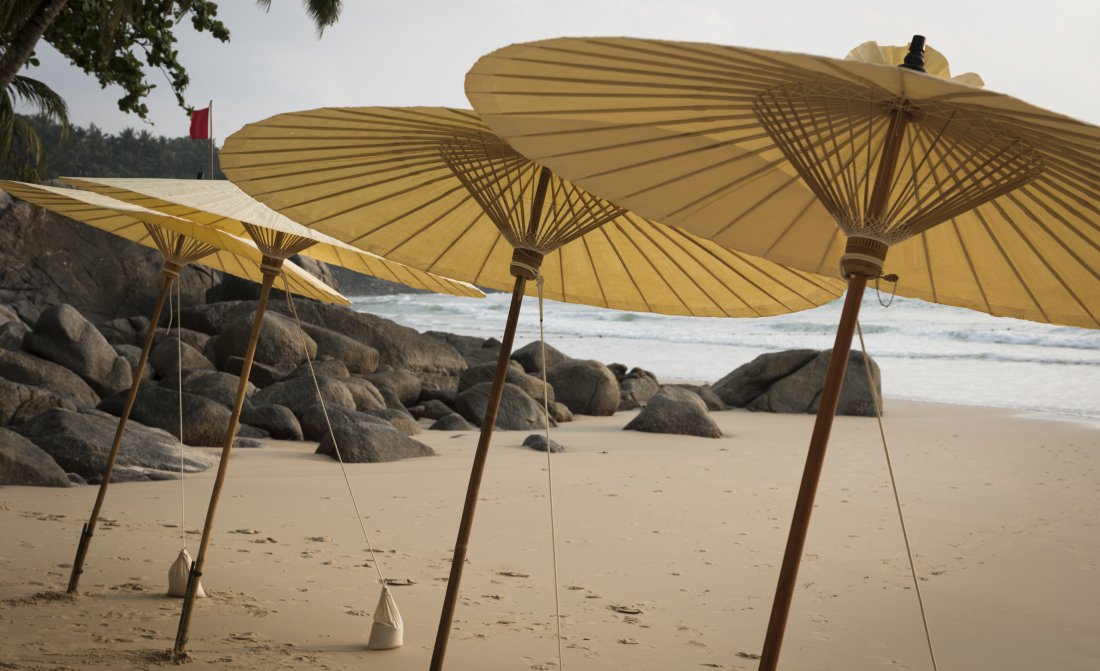 The Eco-Beach Centre is open daily from 9am to 6pm. Children aged five and over are welcome to join the programmes; if they are under five, they must be accompanied by a parent or guardian. Babysitting services can also be provided.


The ultimate list of beach activities and other experiences for kids and teens (offered by Amanpuri's Eco-Beach Centre)

- Terrarium and Aquarium Introduction at the Nature Museum

- Farming Fun at the Garden Patch

- Critter Safari at the Beach and Ponds

- Sand Sculpting at the Beach

- The Batik Corner

- Thai Arts and Crafts, including:
-- Jewellery making with coconut beads;
-- Palm weaving;
-- Thai fruit carving;
-- Thai flower arrangement;
-- Thai kite making and kite flying.

- Thai Dance Lessons

- Treasure Hunt

- Climbing Wall

- Backyard Slackline

- The Half Pipe

- GoPro Movie Making

- DJ Scratch Class

- Mastercraft XStar Wakeboarding

- Stand Up Jet Skis

- Seabob

- Naish SUP (Stand Up Paddleboards)

- SUP Yoga

- Hobie Stand Up Paddleboard

- Flyboard

- Schiller Bike

- Sailing Lesson

- Snorkelling Trip to Kohwa Point

- Thai Style Deep Sea Fishing

- Visit to Surf House, Patong

- Explore Phuket's Elephant Sanctuary

- Star Gazing

- Junior Wellness Programme


Note that some of the activities are suitable for teens only.


If your family are seeking for a luxury trip to Phuket and wish to stay at Amanpuri, please send us an enquiry or call us on +44 20 7148 1778 .

For more information about Amanpuri in Phuket, please visit here.