Tuesday 5th of November 2019 10:56:28 AM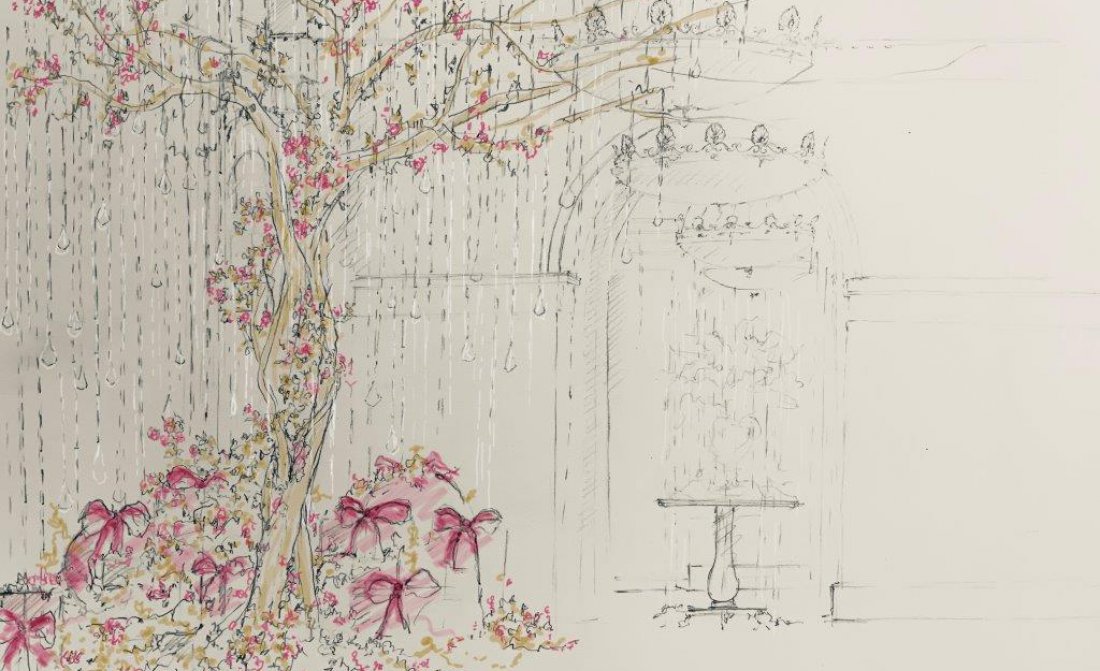 On 13 November, The Lanesborough Hotel in London will see its festive décor take on a touch of couture with the unveiling of a Ralph & Russo inspired Christmas Tree installation, as imagined by creative genius, Tony Marklew.

Inspired by the heritage of the British luxury house and the intricate detailing portrayed in the brand's most recent Autumn-Winter 2019/2020 couture collection, the artistic installation brings to life the magic of couture, enchanting onlookers with a canopy of chandelier-like crystals and ornate leaf embellishment, adorned with silk petal flowers in bold hues of raspberry and ruby red.

Creative Director of Ralph & Russo, Tamara Ralph, commented: "with couture there's always a thread of magic in every piece, and we're delighted this holiday season to bring that spirit to the hotel and celebrate with all who visit The Lanesborough".

Celebrating the excellence of British luxury and craftsmanship of both The Lanesborough and Ralph & Russo, both brands have united to bring the glamour and personal touch of a truly couture Christmas to every guest this festive season, of which the resident cat, Lilibet, is of no exception. To honour the hotel's most loved resident and her first Christmas at The Lanesborough, Ralph & Russo hand-crafted a bespoke collar bearing the crown sigil and house logo of both brands.

Marco Novella, Managing Director of The Lanesborough, added: "we are delighted to collaborate with Ralph & Russo this Christmas – our shared standards of craftmanship, luxury and creativity has created something truly special for our guests with the imagination of our friend Tony Marklew, and we are so pleased Lilibet has a stunning collar befitting her status as the new Queen of The Lanesborough!"

Tamara Ralph further comments: "having recently become a proud pet owner myself, I've experienced first-hand how quickly they become a part of the family and so with Lilibet being such an integral part of The Lanesborough, it felt only natural to ensure that she was included in the festivities".

-----

To book The Lanesborough, please call us on +44 20 7148 1778 or send us an enquiry.

For more information about this luxury hotel in London, please visit here.