Wednesday 7th of March 2018 02:59:05 PM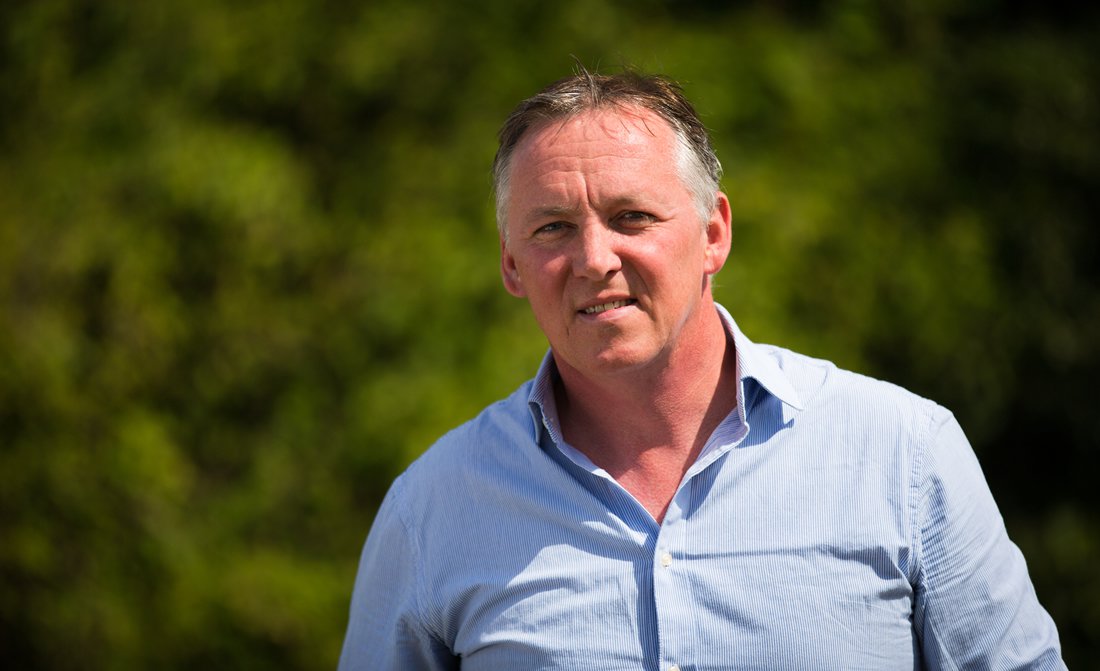 Today we are talking to Jon Brown, the Managing Director of Virgin Limited Edition. In this interview, exclusively for our online magazine, Jon tells us how he joined the group, reveals a reason why Sir Richard Branson decided to start Virgin Limited Edition and lets us know what his favourite holiday destinations are.

Jon, could you tell us a little bit about your career in the luxury travel industry?
I have a wide range of experience within the hospitality industry both in the UK and abroad, including positions in general management, area management and group roles with Arcadian Hotels and Friendly Hotels. I originally joined Virgin Hotels in 1998 as Operations Director, after two years I then went out to La Residencia in Majorca, a Relais Chateaux hotel (note: now Belmond La Residencia), where I was Director. I then returned to Virgin Limited Edition in October 2001 as Managing Director and I've never looked back.

Luxury has so many connotations with time and relaxation being as important as superb settings, comfort and fantastic customer service. At Virgin Limited Edition, I don't believe that we have one single defining feature; it's a mixture of caring for our guests, providing the very best friendly service, going the extra mile when it comes to those all-important extra touches, listening and offering so much more than just a place to rest your head. All this set against a backdrop of some of the most beautiful properties in truly extraordinary locations

What is the concept behind the Virgin Limited Edition?
It all started when Richard thought it seemed a shame to have a series of homes around the world that lay empty when he's not there. Over the years he has created some really special places, in some of the most beautiful spots in the world – they're too good not to share!

Each property offers a sense of fun, style, luxury and exceptional personal service. The group includes Necker Island in the Caribbean's British Virgin Islands, Ulusaba Private Game Reserve in South Africa, Kasbah Tamadot in Morocco, The Lodge in Verbier, Necker Belle, a 105 foot luxury catamaran, Mahali Mzuri, a tented safari camp in Kenya, Mont Rochelle Hotel and Mountain Vineyard in South Africa, and the Son Bunyola Estate in Mallorca.

Please, tell us a secret: which one of the properties is your favourite one?
I couldn't possibly pick one! I'm very fortunate to be able to spend time at all of them and have some wonderful memories from each. The people are so special at every property and I think that's what makes them mean so much.

Unique is often a word that is over played but these properties are truly unique. Each of the retreats has been chosen for their beautiful locations and magnificent surroundings. We have eight different locations to choose from around the world, each offering a sense of style, luxury, exceptional personal service and fun.

In the near future, do you have any plans to include more hotels into the collection?
We're always looking to expand the collection where we can; be it a new property, a management contract, or developing and expanding our international brand presence.

When on holiday, where do you like to travel?
I still have a soft spot for Mallorca. It is a beautiful part of the world and home to my favourite restaurant, Sebastian's. From the UK it's so accessible and the perfect place to get the family altogether.

South Africa too is high on my list for this year!