Summer is the time of the year that simply means holiday for many people. And even though the following season, autumn, makes us think about pumpkins, falling colourful leaves and cosy warm sweaters, it could also be viewed as a perfect time for travel. There are less crowds, the prices are lower and the weather is very pleasant, without extreme heat.

The Travel Managers at Hurlingham Travel have chosen the Top 5 destinations in Europe, which could be a great idea for your next escape. From sailing in Greece or Montenegro, to playing golf in Portugal or Spain, and lounging by the beach on the French Riviera, the most discerning travellers will find something that will fulfil their dreams and expectations.



The Best Destinations In Europe To Travel In Autumn 2021


SPAIN

Travelling to Spain this autumn can be a good holiday option for those who want to extend their summer. The country offers various ways to enjoy freetime. In the continental part of the country, travellers can choose from the beaches of Catalonia to the world-class golf resorts in Marbella.

In Catalonia, Barcelona is an ideal choice for those who are in search of a weekend escape idea. Mandarin Oriental Barcelona, Monument Hotel, Serras Hotel Barcelona and Majestic Hotel & Spa would be our recommended hotels to stay at. While in Barcelona, travellers can spend their time on the beach, explore Antoni Gaudí's architecture and enjoy mouth-watering tapas in amazing rooftop restaurants and bars. Those, who want more privacy, can escape from the hustle and bustle of Barcelona, and stay close to Girona, for example, at Hotel Camiral at PGA Catalunya Golf and Wellness.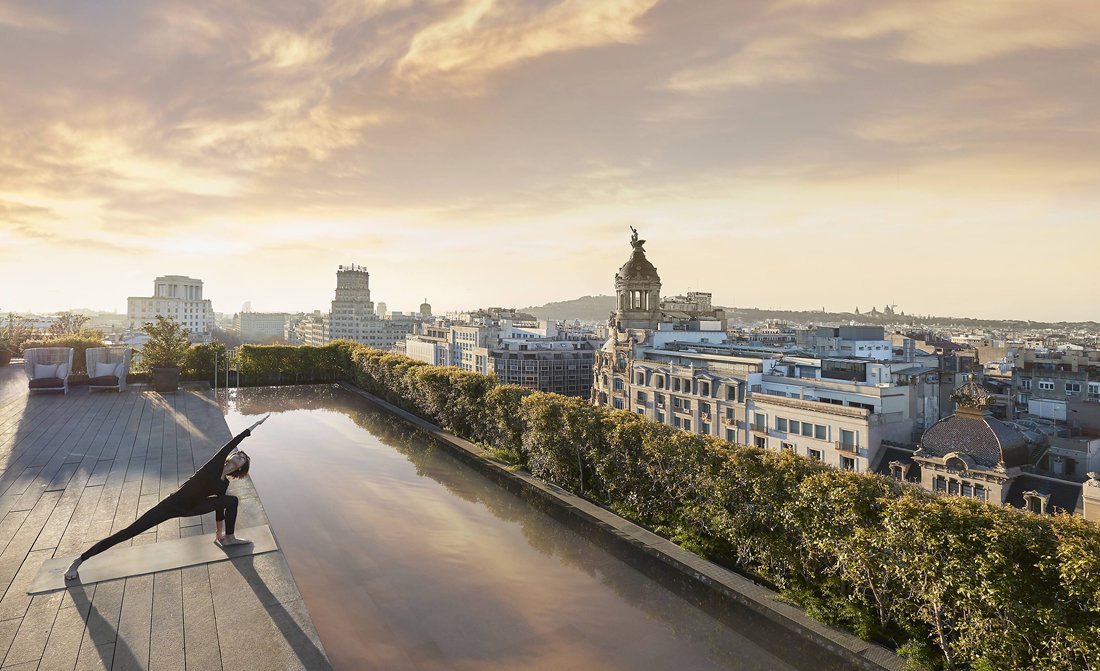 If you travel further down south, you will find Alicante and the surrounding region of Valencia. There is a wellness resort SHA Wellness Clinic, which is perfect for those who want a tailor-made detoxication, weight loss or beauty programme, or simply need a lot of "me" time.

And spending two or three nights in Madrid, the capital of Spain, is such a lovely idea, especially for those who love arts and culture. Museo Nacional del Prado, Royal Palace of Madrid, El Retiro Park, some of the best flamenco tablao shows and many other things can be experienced in the city. What's more, the luxury experience in the Spanish capital has been elevated to unimaginable heights with the Four Seasons Hotel Madrid, which opened last September, and the new Rosewood Villa Magna, which is opening this October. Other luxury five star hotels in Madrid that we love are: The Principal Hotel Madrid and Hotel Único Madrid.

And then there is Andalusia. The most prestigious resort city in the region is Marbella, which has fabulous holiday facilities, from world-class 18-hole golf courses, belonging to luxury hotels like Finca Cortesin or Marbella Club, to outstanding Tennis Club of the Puente Romano Hotel. This destination also offers good restaurants, designer shops, water activities for all the family as well as stylish and elegant beach clubs. It is also important to mention that Marbella is a good base for visiting some of Andalusia's stars, including Granada, Seville, Córdoba and Ronda.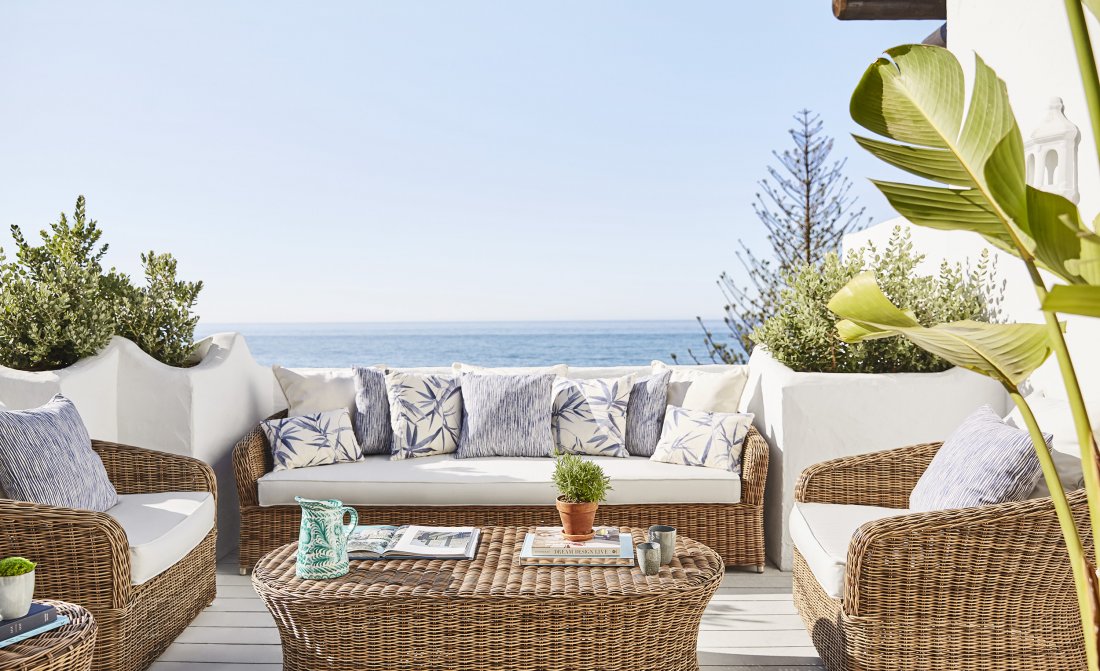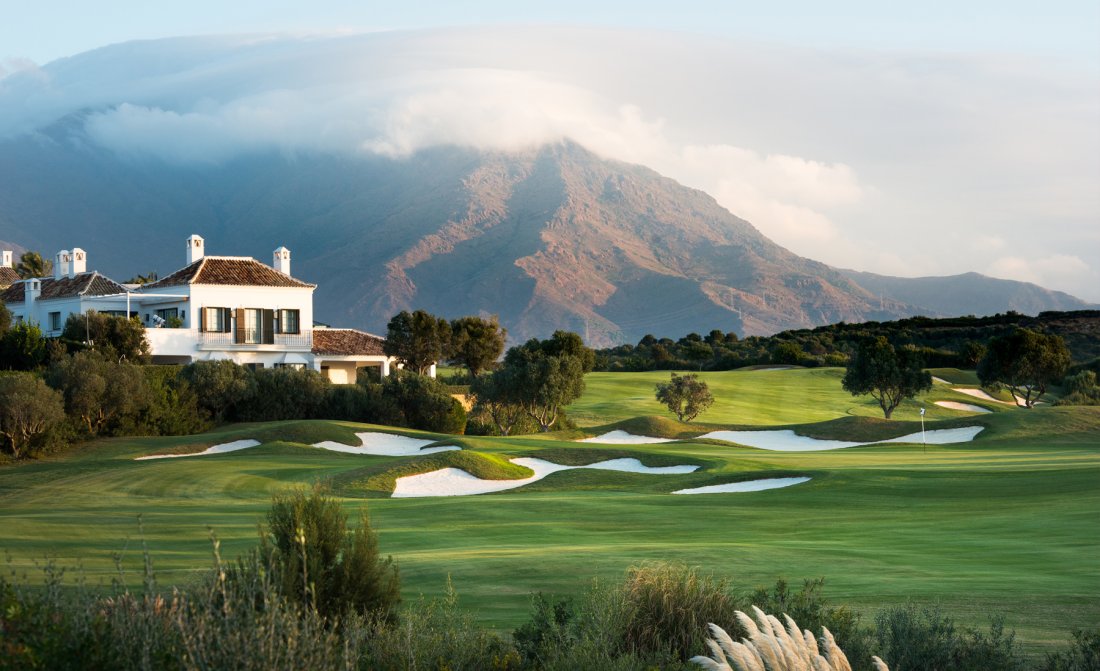 The islands of Spain are very well known among travellers. In the Balearics, you have Mallorca and Ibiza, both of which are perfect for peaceful and relaxing as well as more joyful and party-style holidays. In Mallorca, travellers can have a mixed itinerary, where they spend a few nights in Palma, the capital of the island. In the last year, the city has been spoiled with some really lovely boutique hotels like Hotel Sant Francesc Singular or Can Bordoy. Then, it's possible to extend the itinerary by adding a few nights by the sea or in the countryside. Those, who want to be close to the sea, can choose between Cap Rocat or The St. Regis Mardavall Mallorca Resort. Travellers, who prefer the peace of a country life, can stay at the beautiful La Residencia, a Belmond Hotel. Sheltered by green mountains on Mallorca's peaceful north-west coast, La Residencia sits in lush gardens among olive and citrus groves on the edge of the artists' village of Deià. Take an art class, explore the region's cultural treasures by Vespa or simply let the hotel pack a picnic on one of its resident donkeys, amble up into the ancient terraces, and enjoy a Mallorcan feast with a view.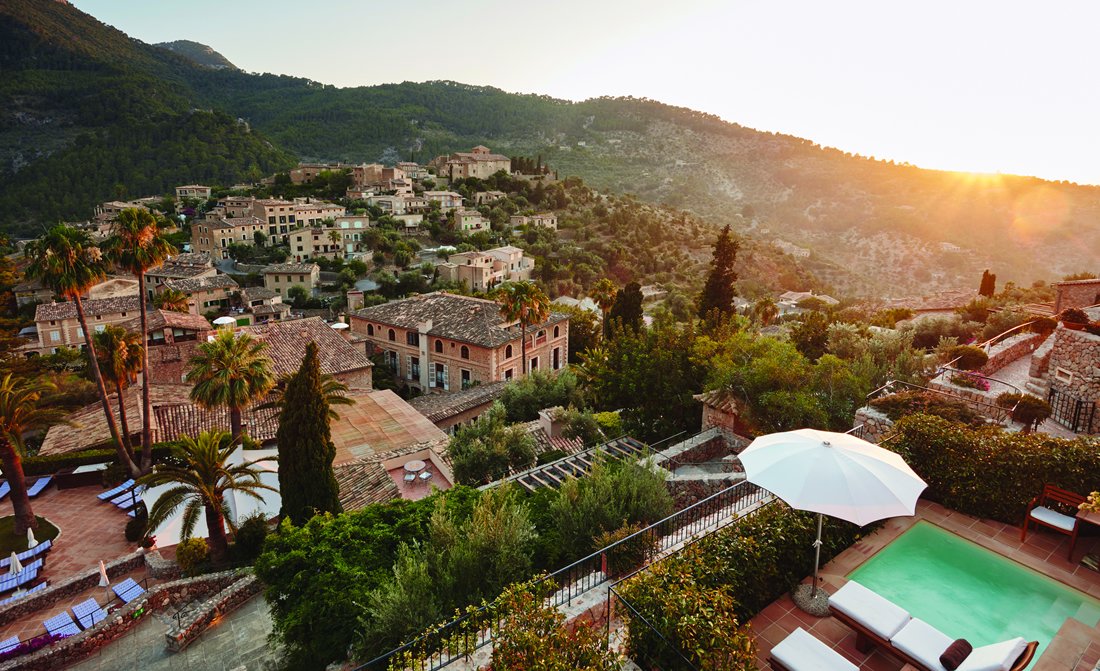 From secluded beaches to breath-taking scenery, magical sunsets to exciting food culture, there's so much to see in Ibiza. Ibiza's legendary eclectic nightlife attracts fun-loving travellers, while laidback vibe and stunning natural surroundings make it an ideal family destination. There are some great hotels to choose from: Nobu Hotel Ibiza Bay, Six Senses Ibiza or Aguas de Ibiza.



FRANCE

France is a very versatile country. From weekend breaks in Paris, which boasts some of the best hotels in the world like Le Bristol, La Réserve Paris, Le Royal Monceau Raffles Paris and Hôtel de Crillon, A Rosewood Hotel, to wine-themed holiday in the Bordeaux region, including a stay at Les Sources de Caudalie, which is famous for its vinotherapy spa, travellers can choose from many things to experience in France.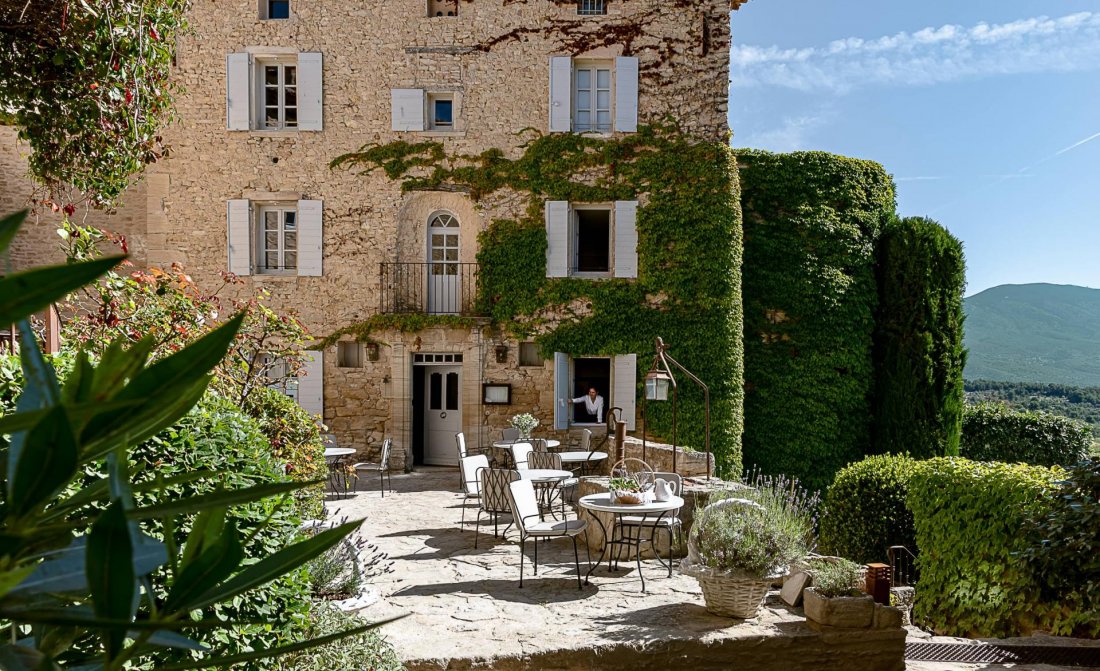 Autumn is great for travelling to Provence and the French Riviera, which empty suddenly after busy summer season. In Provence there are many gastronomic events and festivals, happening in the months of September and October. It is lovely to discover the beautiful Provençal hilltop towns like les Baux-de-Provence, Aix-en-Provence or Gordes. It is also a perfect destination for cycling lovers, who can be seen riding their BMCs on the roads of the Luberon massif with stunning views to vast vineyards, charming chateaux, postcard perfect villages and cypress trees.



Some of our top hotels in Provence are Crillon le Brave, Terre Blanche Hotel Spa Golf Resort, La Bastide de Gordes and Villa la Coste.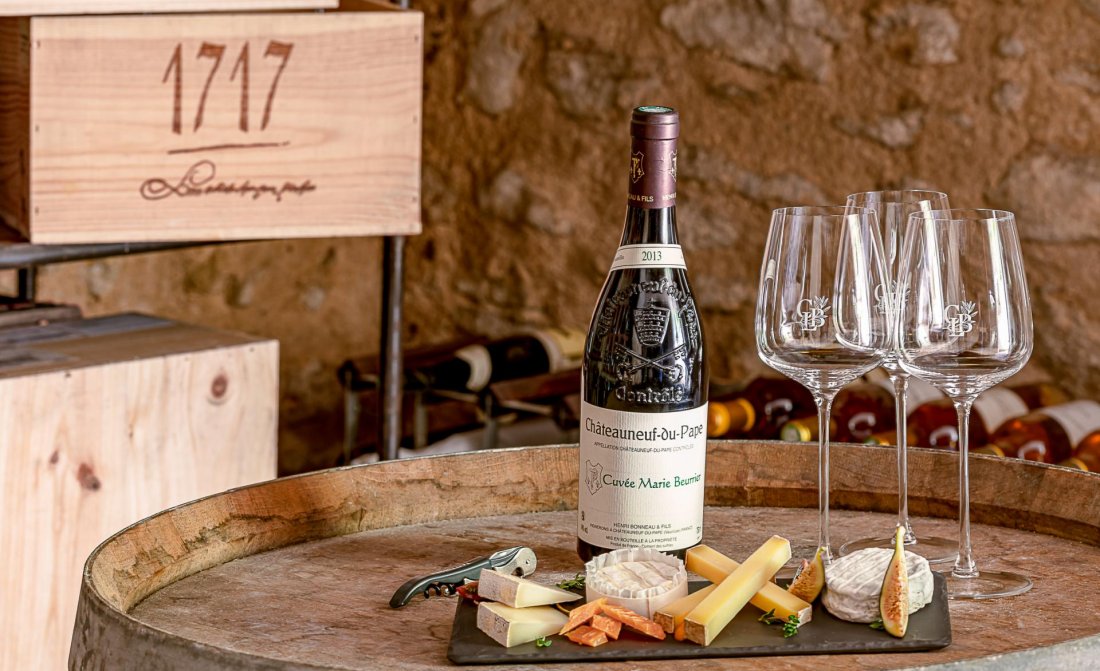 While on the French Riviera, you can still enjoy some swimming in the Mediterranean Sea in the months of September and October. The area boasts bespoke destinations and resort towns like Cannes, St Tropez and Antibes, and impressive hotels like Grand-Hôtel du Cap-Ferrat, A Four Seasons Hotel, Hôtel Martinez Cannes by Hyatt, Château Saint-Martin & Spa, Le Mas de Pierre and La Réserve Hotel Ramatuelle. The glorious Côte d'Azur is also famous for shopping, where you can find the world's best designers' shops and boutiques, and yachting along the coast.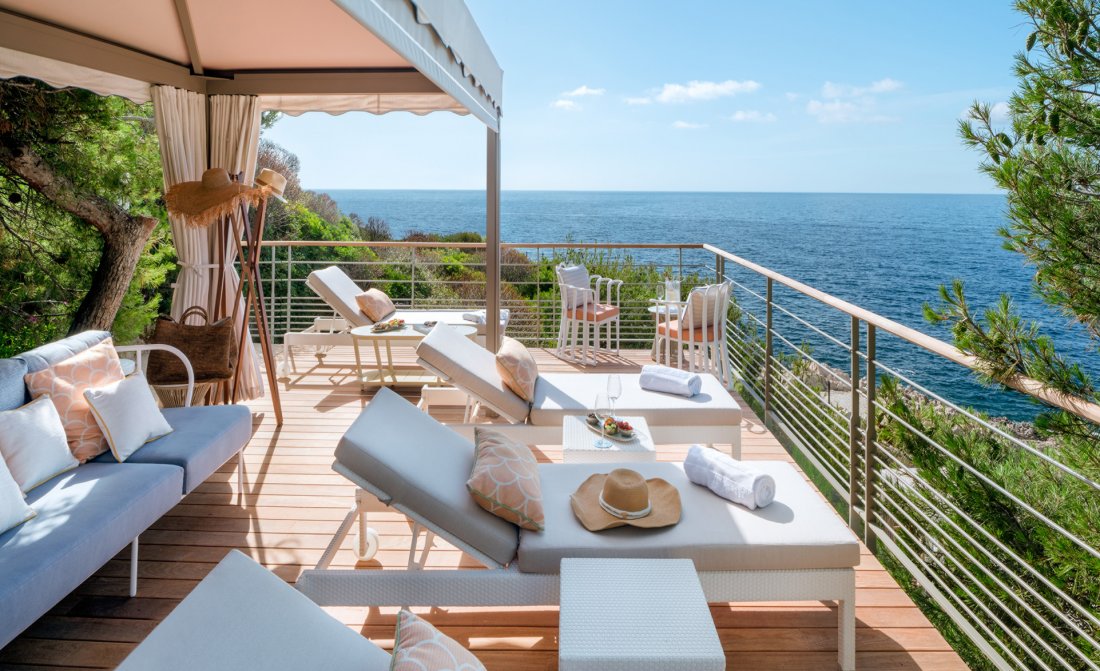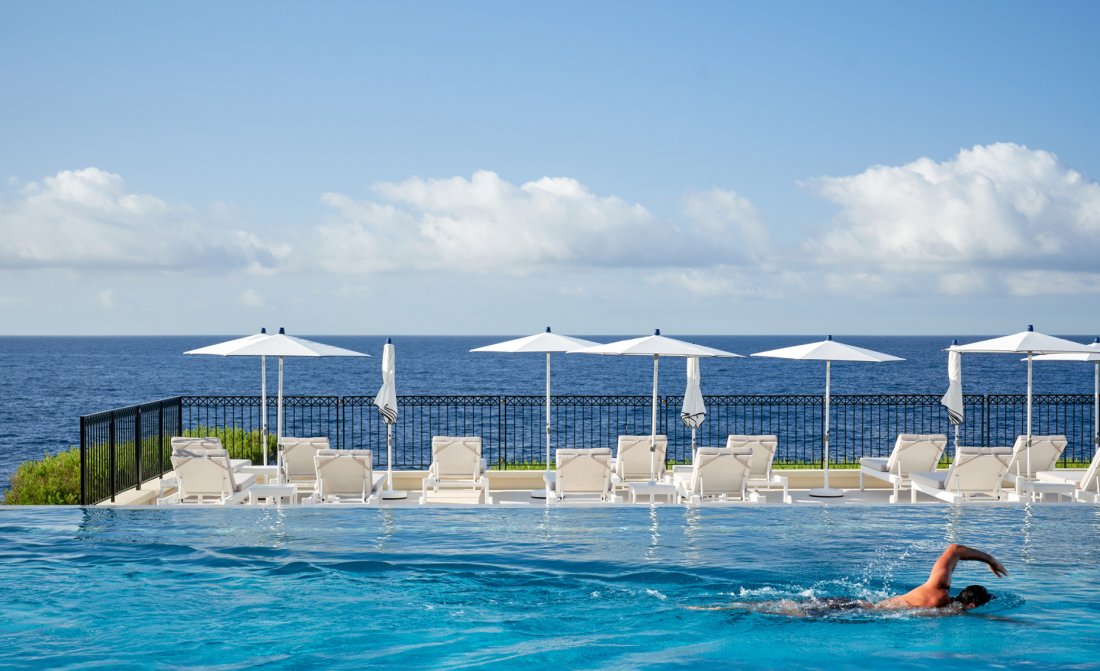 GREECE

With so many beautiful islands, Greece is one of the top holiday destinations not only for beach holiday, but also yacht sailing and villa holidays are becoming increasingly popular among discerning travellers.

If you are going to spend your holiday in the continental part of Greece like the Peloponnese or Chalkidiki, it is a good idea to have a few nights in Athens for some cultural and historic experiences. There are two great hotels in the capital of the country - Hotel Grande Bretagne and King George, both of which belong to The Luxury Collection. If you prefer boutique hotels, Andronis has 2 new hotels: A77 Suites by Andronis and Andronis Athens. For those who want to be by the sea, the seaside Four Seasons Astir Palace Hotel Athens is just about 30-minute drive from the Greek capital.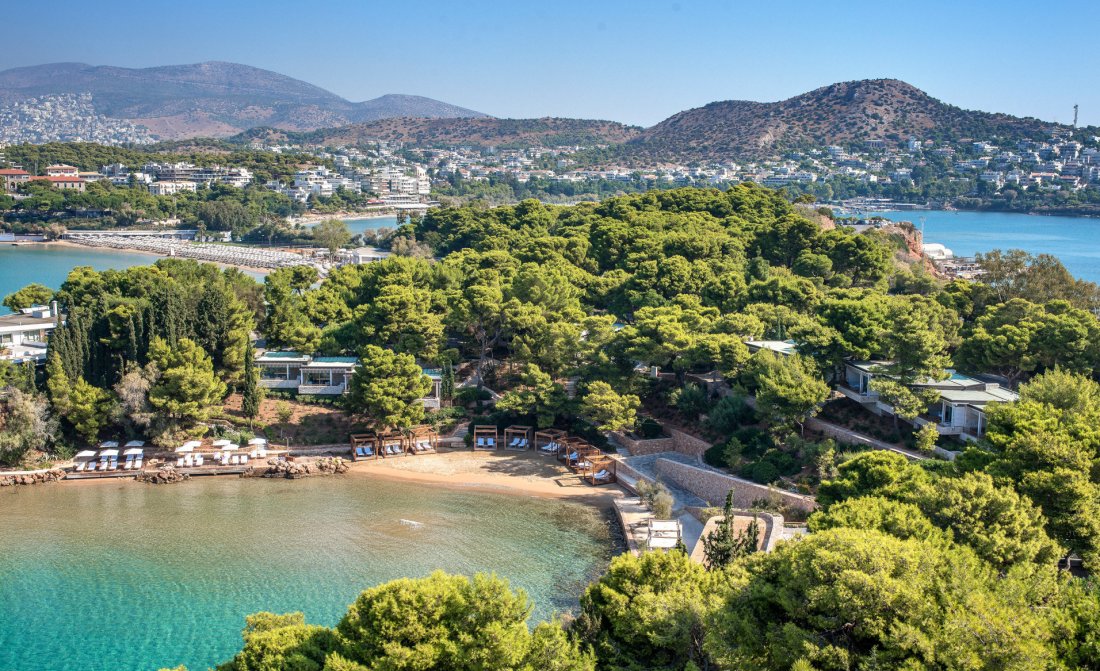 The mythology-rich Peloponnese has some world-class resorts, including The Romanos, a Luxury Collection Hotel and Amanzoe. They offer not only comfortable suites, but also elegant villas with private pools, fabulous dining options, upscale spa centers with ultimate wellness and beauty services and a wide range of activities that can be enjoyed by all ages.

And then there are the famous Greek Islands in The Cyclades: Santorini, Mykonos and Paros. Santorini is probably one of the most popular island not only in Greece, but in the world. It is especially loved by couples and honeymooners. There is an endless choice of charming hotels here. Kanava Hotels & Resorts group offers Mystique and Vedema, both of which are part of the Luxury Collection. There is another niche hotel chain, Canaves Oia. The hotel are owned by the local family, who started their business only with 2 rooms back in 1980s. The hotels of Andronis Group are also worth considering when choosing your next holiday in Santorini. Besides indulging in the luxuries of a five star hotel, travellers should also discover Santorini by private yacht tours or wine tastings.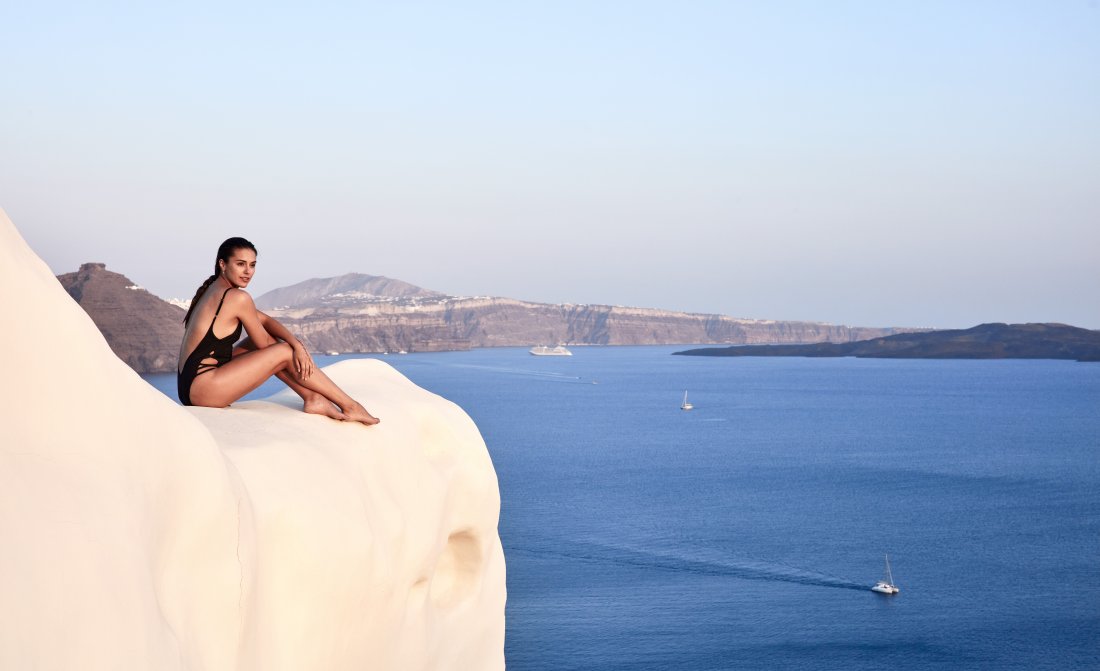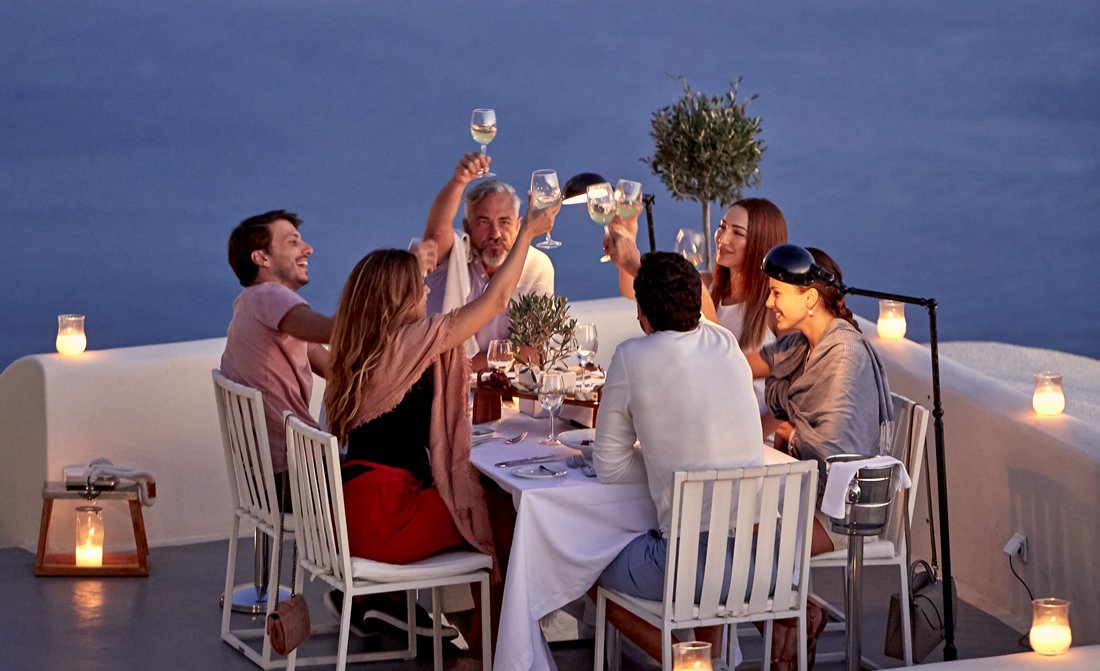 Mykonos is another famous island of Greece, which is loved by celebrities and wealthy travellers. The Myconian Collection, a group of ultra-luxurious hotels in Mykonos, offers some of the island's most beautiful settings, awe-inspiring accommodations and guaranteed privacy.

Synonymous with cute fishing villages, hidden swimming coves and pristine beaches, it is no surprise that the Greek poet and Nobel laureate, George Seferis, once declared Paros the loveliest of all Greek islands. The island is often described as Greece's best-kept secret, but in the last years, it has become one of the luxury travel summer trends. Parīlio, another hotel from the Kanava Hotel group, is one of the best choice to stay while in Paros. The 33-suite Parīlio, a member of Design Hotels, echoes the island's ubiquitous block-white architectural style while elevating it through its own distinct brand of organic, understated luxury.



MONTENEGRO

Majestic mountains, mirror-like lakes, and serene beaches – Montenegro is definitely Europe's lesser-known jewel. It is a tranquil alternative to neighbouring countries like Croatia and Italy.

It is just as renowned for its ancient towns as for its natural wonders like the Unesco-protected Kotor Bay. Montenegro is home to ancient monasteries that cling to rocky cliffs and imposing stone churches that speak of centuries past.

With the opening of Aman Sveti Stefan in the last decade, Montenegro has become more and more popular among travellers who are looking for finer things in life. A fortified village dating back to the 15th century, the island of Sveti Stefan is a uniquely atmospheric setting of cobbled lanes, handsome courtyards and blissful sea views.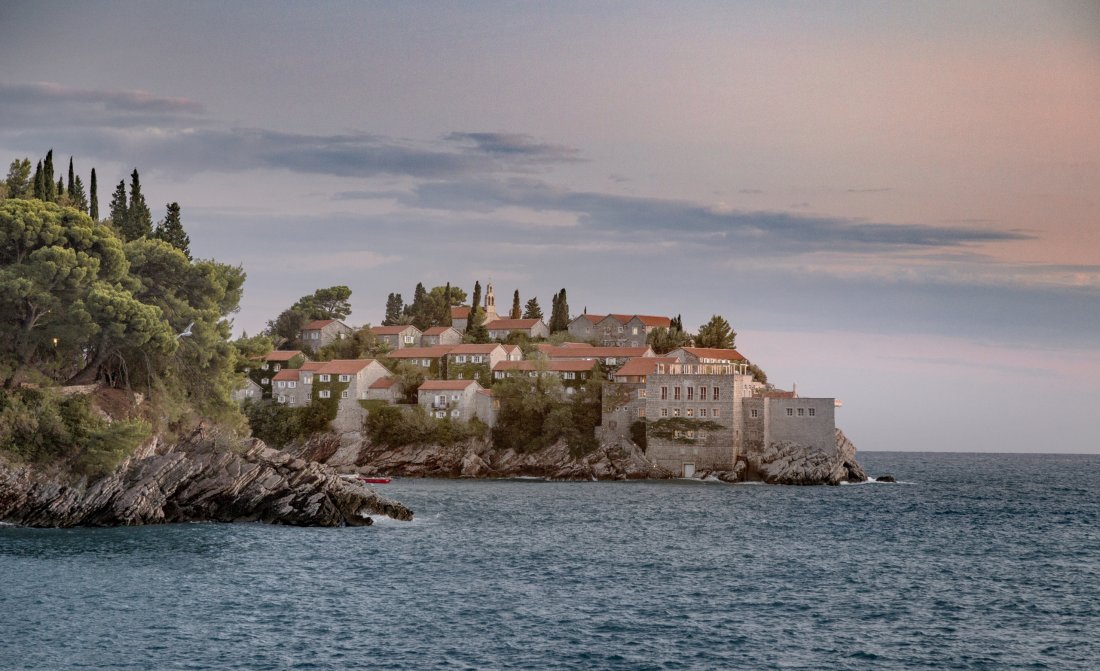 Regent Porto Montenegro is another lavish hotel, which opened in 2014. Located within the Porto Montenegro complex, on a beautiful super-yacht marina, it is just about 25-minute drive from Kotor's Unesco-listed medieval Old Town. Travellers come here for open-air gourmet dining, an indulgent spa, outdoor pools and flawless service.

And this year, the country has welcomed One&Only Portonovi, another super-luxury resort, Kerzner's first European property. Located in the heart of Boka Bay, the 60 acres of sprawling resort overlooks a dramatic coastline of mountain vistas and calm waters, emphasising a sense of privacy and chic palatial living. Following an exclusive global partnership with leading health and wellness expert brand Chenot, One&Only Portonovi is the first One&Only to offer Chenot Espace, a transformative journey of detoxing and resetting the body based on the renowned Chenot Method®, with tailored programmes and pioneering treatments scientifically designed to enhance guests' vitality and optimum health, all year round.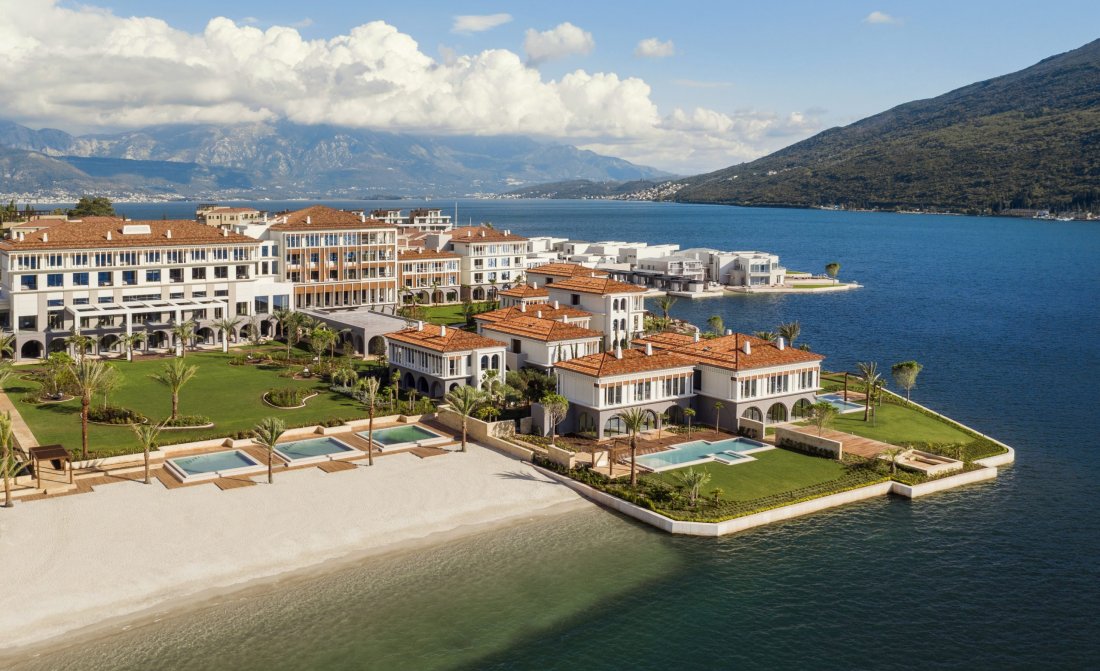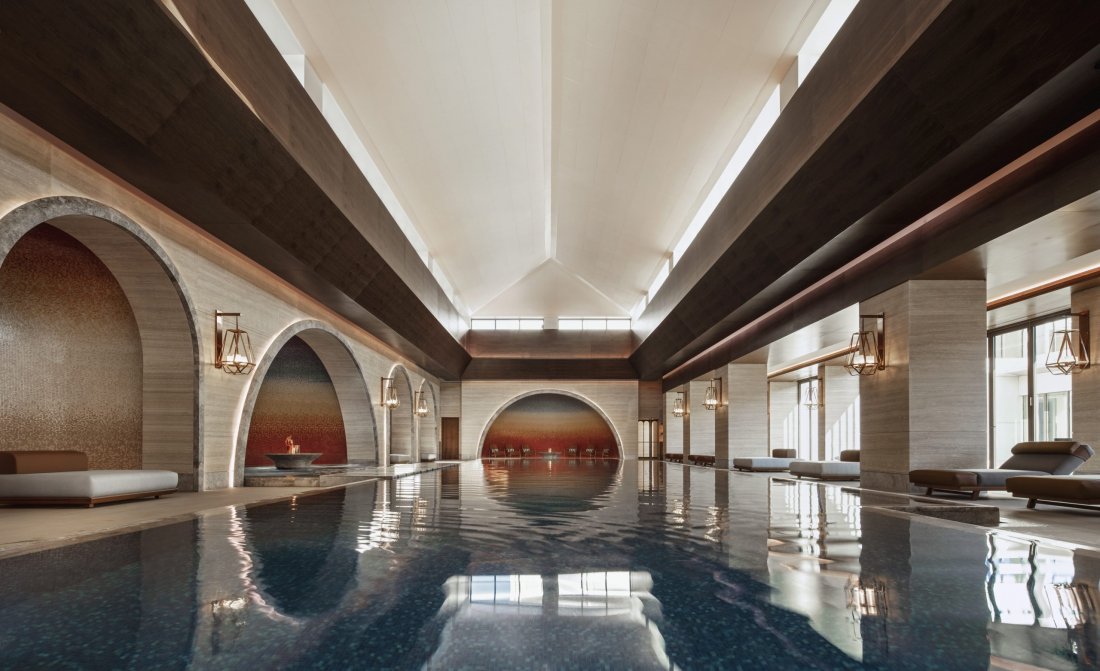 PORTUGAL

Portugal is such a good choice for an autumn holiday, especially if you travel to the Algarve. Usually, the water temperature of the Atlantic Ocean is quite low even in the summer months, but the last weeks of September and the first weeks of October is the time of the year when the water temperature is really warm and pleasant. This sunny region has a lot of beautiful coastal cities and small fishing villages, including Lagos, Tavira, Carvoeiro, Olhão and many more.
There are great luxury resorts including Vila Vita Parc Resort & Spa, Pine Cliffs Hotel, a Luxury Collection Resort, Conrad Algarve and Anantara Vilamoura. All of them offer amazing holiday facilities, from spacious rooms, to modern wellness centers.
If you prefer something more unique, there are some lovely boutique hotels like Grand House or Bela Vista Hotel & Spa. They are perfect for those who want to experience Algarve more as a local and who care about special details and warm service.
Algarve is also becoming popular among people who prefer villa holiday. There is a large choice of luxurious villas in different parts of Algarve. The region is also on demand from people who are into water sports like wind or kite surfing. The Atlantic Ocean spoils these sports lovers with strong winds and huge waves.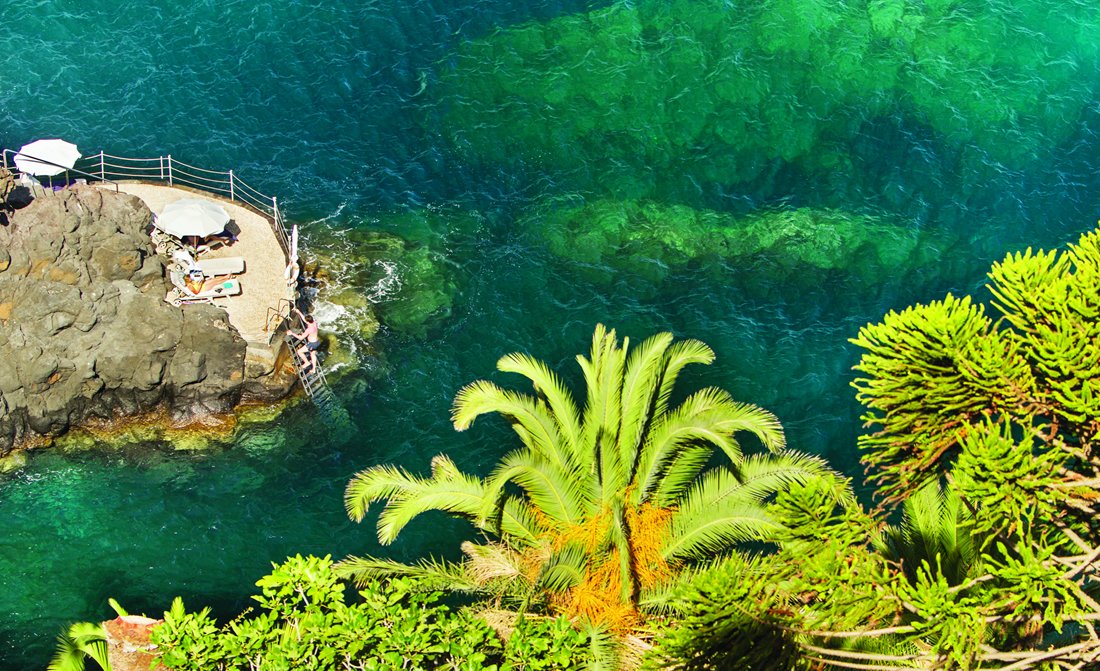 Another perfect autumn holiday destination in Portugal is Madeira. This exotic and volcanic island is adored by travellers who want peace and quietness. Our most recommended hotel on the island is Reid's Palace, a Belmond Hotel. It's a legendary and iconic hotel, which has been attracting famous people, including King Edward VIII and Winston Churchill, for more than a century.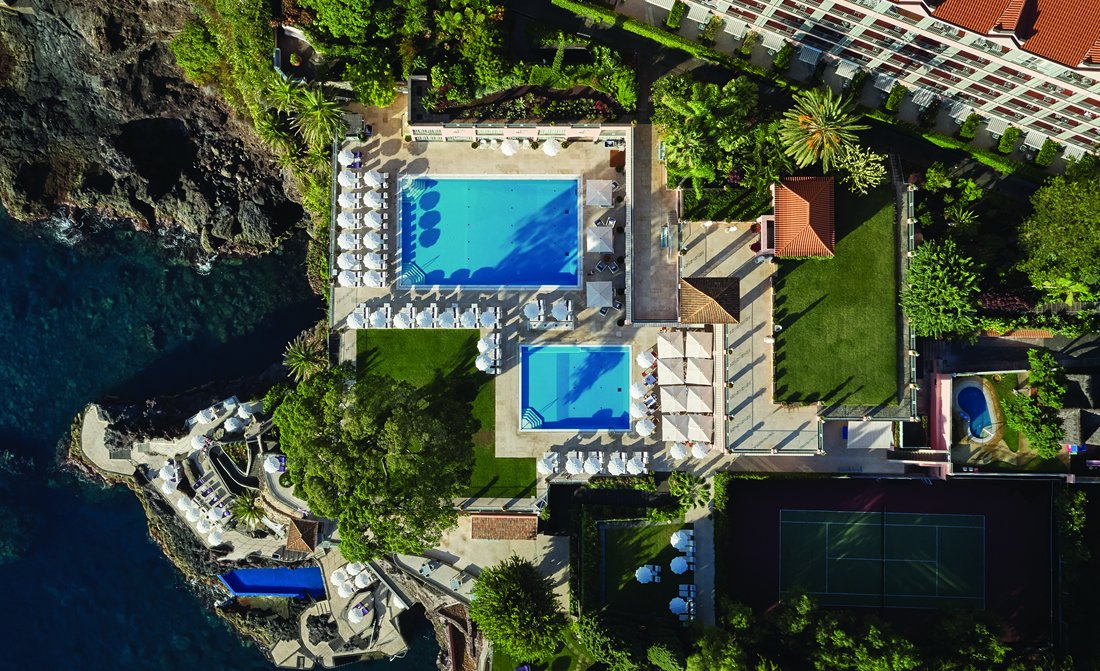 Besides lounging by the pool or savouring scallop carpaccio or fresh langoustines from the hotel's Michelin-starred restaurant, guests are also offered a wide choice of unique experiences like: hiking to the pinnacle of the São Lourenço Peninsula, one of Madeira's wildest wonders; thrilling boat ride across the waves to Madeira's Desertas Islands, keeping a look out for dolphins and whales on the way; a 4x4 jeep tour, where they are taken up above the clouds to watch the sun rise from the 1,818-metre Pico do Arieiro, Madeira's third highest peak.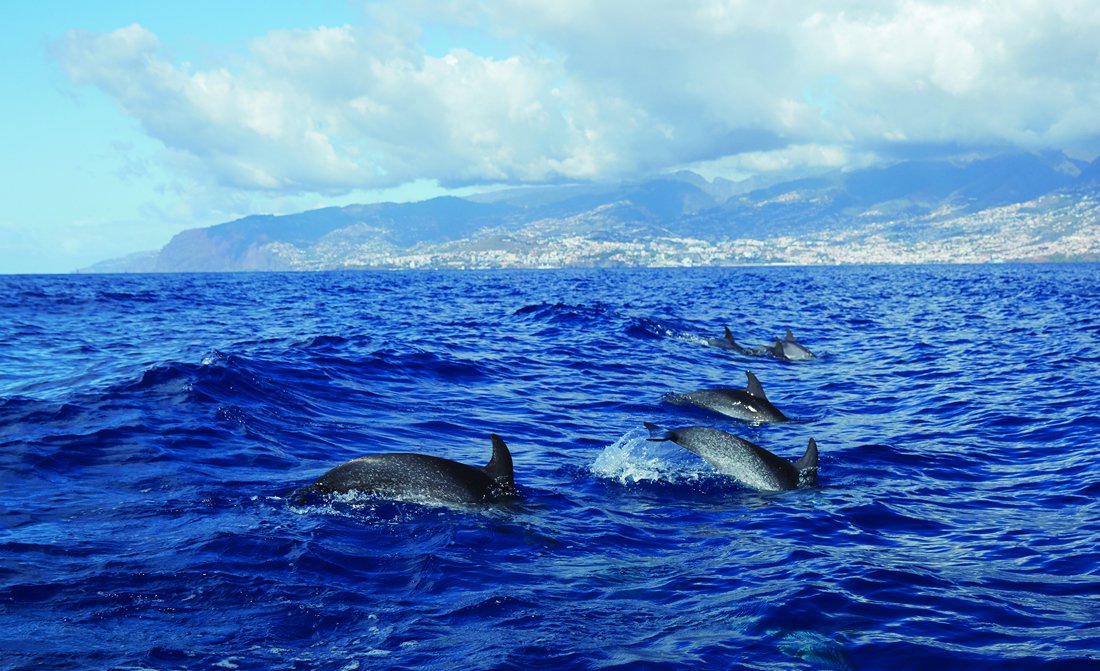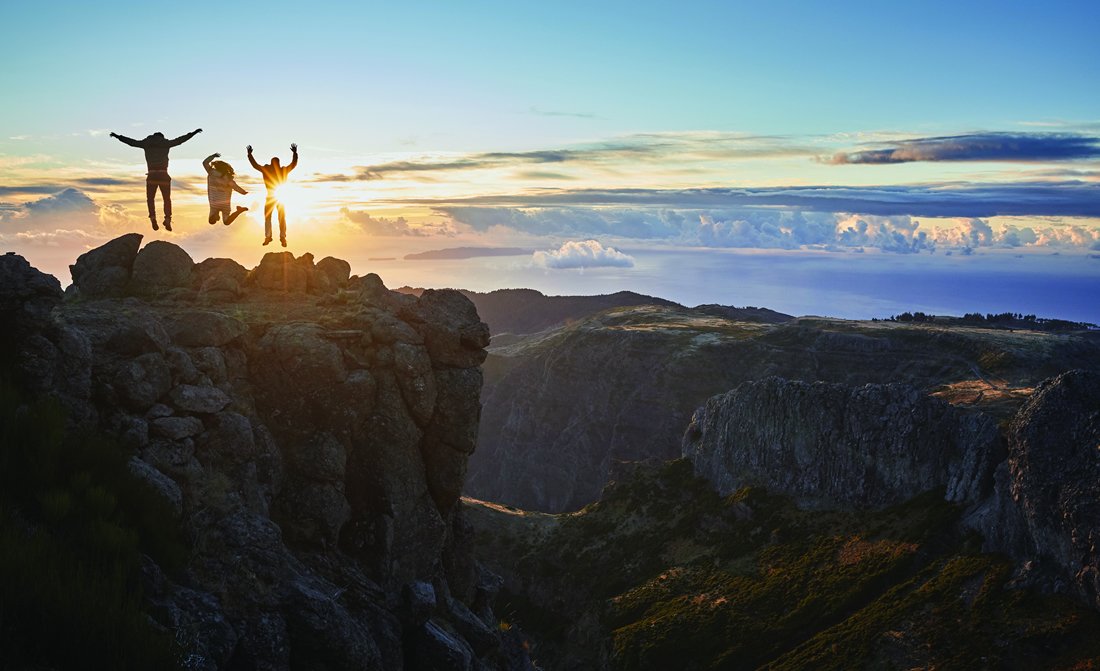 -----
If you are already dreaming about your autumn holiday, please call us on +44 20 7148 1778 or send us an enquiry.

The photos in the article are from our hotel-partners: Four Seasons hotels, Aman hotels, Belmond hotels, Finca Cortesin, Marbella Club, Canaves Oia, One&Only hotels, Hotel Crillon le Brave, Mandarin Oriental Barcelona.